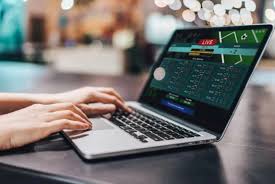 Sports betting takes place daily on almost every sport imaginable, from football to soccer, to dart throwing. You name a sport; there is likely some oddsmaker on a sports betting platform that is coming up with odds on various bets with that sport. But some sports get more attention, especially when they have those huge culminating events that seem to be the center of attention for everyone. 
Sometimes these special attention events are single games like the Super Bowl in the NFL, or it might be a series of games throughout a month like betting on March Madness games. Whatever it might be, these events tend to bring in the biggest amount of sports bets because of their popularity and viewership. Some happen yearly, and others happen a bit more infrequently.
But with online sports betting growing in popularity and legality around the world, these events look to become even bigger in the betting world.
World Cup Soccer
Worldwide, soccer is the most popular sport. But when the World Cup rolls around every four years, the sport becomes a frenzy of national pride for the teams that have been talented enough to qualify for it. At the last World Cup in 2018, it was reported that over 3.5 billion people tuned in to watch the 64 matches that took place. And with those viewers, an estimated $136 billion were wagered on those matches. Over $7 billion of that amount was bet on the final match alone.
In the United States, sports betting has become extremely popular, and even though soccer isn't considered a major sport, many Americans will bet on soccer during the 2022 World Cup. This will be the first time that a majority of Americans will be able to legally bet on the World Cup due to numerous changes in gambling laws after the 2018 World Cup. Get ready to see the numbers from 2018 jump tremendously in 2022.
Super Bowl
The NFL's Super Bowl is wildly popular, especially amongst American bettors, but it has also grown in popularity worldwide. Over 100 million people watch the Super Bowl on an annual basis, and that number continues to grow as the NFL has worked hard to make their sport an international fan favorite. And right there, with the final match of the 2018 World Cup, the Super Bowl averages about $7 billion in wagers every year.
This will continue to grow as sports betting app and platform companies continue to reach into new markets around the world, enticing people to take their hand in sports betting. But the Super Bowl offers a unique feel for casual bettors. Big money may be placed on who wins the game, but equally, a lot of smaller bets are placed by casual fans on prop bets. Non-football related bets like the coin toss, length of the national anthem, and other prop bets give the Super Bowl a different shine.
March Madness
Every year during the month of March, NCAA College Basketball becomes the central focus for basketball fans. It also becomes one of the biggest sports betting months of the year as well. Now, no one single game will bring in the type of sports bets that the Super Bowl will, but collectively, after all the games are played, the tournament will do business with twice the amount of bets as the Super Bowl does. 
March Madness brings on other types of betting outside of moneyline bets and over/under bets. With its seeding system, betting on certain seeds to win games or make it to a certain round is very popular. And there is always an outside chance of someone hitting it big with their bets if they choose the right Cinderella team to upset one of the big dogs in the tournament.
Other Big Events
These three are definitely some of the biggest events in the world when it comes to sports betting, but there are still more out there. Events like the Kentucky Derby are some of the oldest and most popular betting events ever, even before online gambling. Internationally, The Rugby and Cricket World Cups are also very popular, raking in millions of dollars in bets. So don't miss these big opportunities to place a wager in a variety of sports worldwide and year round.