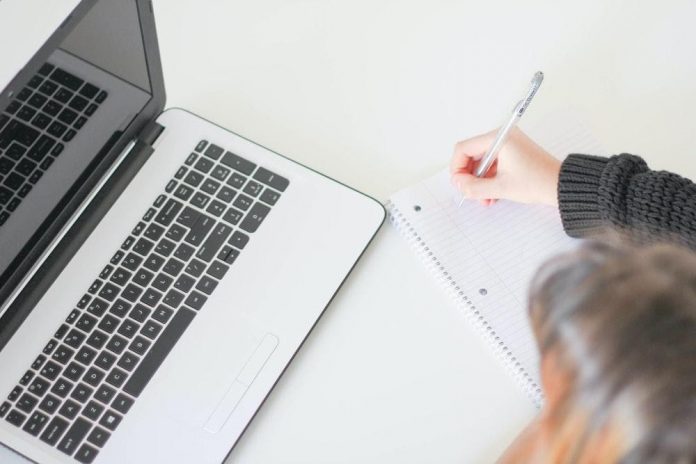 Ask any digital marketer about SEO, and they'll likely tell you that it can feel like a never-ending struggle of trying to patch one leak while two others pop up simultaneously. 
Therefore, it is no surprise that some aspects of search engine optimization are often overlooked even by top web design companies and digital marketing agencies. 
Unfortunately, local SEO is one of those often-overlooked tasks. If you're trying to establish an online presence, this aspect of it is probably in the back of your mind but isn't getting the priority treatment it deserves.
With that in mind, we asked a group of Miami web design and search engine optimization experts to share a few quick local SEO tricks you can implement right away and start improving your local search engine ranking.
We'll take a look at the complete checklist in more detail as well, but first, let's quickly discuss what local SEO is and why it is necessary in 2021.
What Is Local SEO, and Why Do You Need It?
Businesses use local SEO to improve their online visibility in a specific geographic area. It operates based on the core tenets of SEO, but web admins and marketers interested in local SEO focus more on location-based keywords, customer testimonials, and other local ranking factors.
As for why you need SEO, the answer is simple — users rarely venture to the second search results page. According to some sources, as many as 92% of clicks occur on page 1 of Google. This means that if you want your prospects to see your company in their search results, you want to show up on the first page.
However, this shows the importance of SEO in general, not strictly local SEO. What makes this particular aspect of search engine optimization so crucial in 2021 is the expansion of SERP features. These include lists, image carousels, and "people also ask" dropdowns, but also maps and various types of local business cards.
Ranking on Google isn't as simple as it used to be. Your business must do well in these featured snippets to get the prospects' attention. This is where local SEO steps in.
How to Improve Your Local SEO Ranking — Checklist
Now that you know the meaning behind "local SEO" and understand why you need to pay attention to it, let's talk about specific, actionable tips. Where do you get started, and how can you get your brand in front of more online searchers?
To answer these questions and more, we've created a handy local SEO checklist. Check it out below!
Learn the Essential Ranking Factors
As you might have guessed, local SEO ranking factors are not quite the same as those that apply to SEO in general. However, if you're already familiar with how the latter works, you'll get the hang of the former rather quickly.
Here are the eight crucial local SEO ranking factors to keep in mind (in no particular order):
Behavioral signals

Link signals

On-page signals

Citation signals

Google My Business

signals

Review signals

Personalization

Social signals
One thing that is not often mentioned when discussing local SEO is the influence of social media on your ranking. Although social media is not traditionally considered a direct ranking factor, it can play a prominent role in local SEO.
Another critical factor is brand mentions (citations). Many people don't know that your content doesn't necessarily have to have backlinks to your site, as the mere mention of the brand name can positively influence your local rankings.
Evaluate and Improve Your Site
Now that you know what matters in local SEO, run through your website and clear up all the issues. Put particular emphasis on the following:
Broken links

Duplicate content

Missing metadata

Poor accessibility

Indexability problems
An online tool like SEMrush can help you run a local SEO audit and correct the most explicit errors. Once you've got your domain back into a neutral state, it's time to start enhancing it through:
Better meta descriptions and title tags

— include geo-targeted keywords in your meta descriptions and title tags, and be sure it makes sense for the particular page in question.

Appropriate alt text and improved images

— make sure your alt text and captions are relevant and enhance the quality of your images while keeping them well-compressed to improve loading times.

Simpler navigation

— make the structure of your website simpler so that users can locate all the relevant information with just a few clicks. If you're running a more extensive website, you should probably lay out a detailed XML sitemap.

Easy-to-find contact info

— your phone number, address, and other relevant contact information should be easy to find on every page of the site.

Internal links

— Using your content to promote your own website through internal links is a great practice. Include targeted keywords as an anchor phrase and let your local site visitors know what to expect when clicking on a link within a blog post.
All of these on-page optimization tricks are relatively simple but can often yield excellent results and boost your local SEO strategy. Although it is true that informative content will often find its way to readers, it is also important to "speak the same language" as search engines. 
This way, their indexing algorithms can understand the purpose of your website and present it to your audience accordingly.
Optimize
Google My Business
When it comes to speaking the language of search engines, nothing is quite as important for your local SEO as Google My Business. This network is your primary means of teaching Google everything it needs to know about your company.
Once you provide the necessary details about your business, GMB will populate its many integrated features with that information. This means your company will show up on SERP carousels, Knowledge Panels, Google Maps, etc.
Once you've created a GMB profile, here's a quick run-through of what you need to do to optimize it:
Allow your company info to be displayed publicly.

Define the geographical area your business can serve, both physically and electronically.

Choose your primary and secondary business categories.

Write a short description of your business, including relevant keywords. Keep this below 750 characters and use bullet points when possible.

Upload hi-res images and other visual content. Be sure to tag it with appropriate keywords in the captions and alt text.

Verify your email and phone.
Create Google Posts to be featured on your Knowledge Panel. You can make these a bit longer than your business description as they are limited to 1,500 characters. Use them for giving your audience short updates about the company.
Work on Your Social Media Presence
Google My Business is not the only platform you can use to share localized content. Facebook, Twitter, Instagram, LinkedIn, and even TikTok can also serve as excellent soapboxes from which to spread your message.
You probably already have a social media presence of some sort, as do your competitors. The question is, how optimized any of your content actually is. If you can get your social media posts properly indexed and visible on a variety of platforms, you'll undoubtedly gain the upper hand on your competition.
The way to do this is to create content that appeals to a local audience but isn't entirely useless to someone in a different geographic location. This enables your content to appear on a broader range of networks and channels to be appreciated by local prospects and global readers alike.