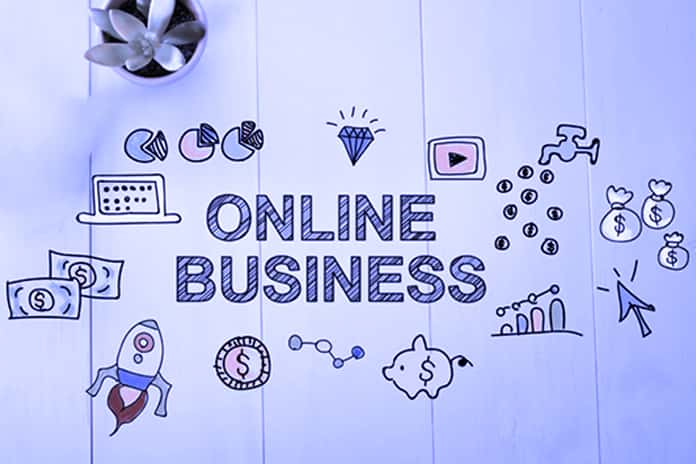 It is well said that- 
"The real power of outsourcing going forward is going to be that it increases an organization's core capacity for change and growth. The business challenges over the next decade are going to be very different than anything we've seen so far and the companies that weave a powerful network of global partners through outsourcing will be the winners." – Michael Corbett, Chairman of the IAOP 
One of the most common mistakes that many organizations make is that they think most of the work should be done in-house, especially when we talk about website development. But it is analyzed that many successful organizations prefer outsourcing website services to the best website development company. As per statistics, 78% of businesses feel positive when they think about their outsourcing partners. 
Are you still not convinced about outsourcing website services? Need not fret! Here are some of the reasons that will surely make you believe why outsourcing a website is the best choice. 
8 Reasons why you should outsource a website in 2021 and beyond
Let's get started…. 
Focus on work 
Whether you are running a start-up or a medium-large organization, there are always some tasks on priority that cannot be neglected. Also, it's not always true that you can excel at everything. In such situations, we all prefer to get things done in-house at any cost and fail to understand that this could actually affect their other major tasks. 
So, if you are sailing in the same boat, then outsourcing development services to the best company is the right approach. Their team will mainly focus on your tasks, and without any second thought, you can pay more attention to other tasks like paying attention to the customers and take your business one step closer to success. 
Maximize Resources
If you don't have a specialization in website development, it would be challenging for you to own a team of members or build a network that can offer excellent services. Rather, this approach will not only take extra time to get things done but also waste a lot of resources. 
Therefore, Outsource a website to a company that specializes in website development and designing. To ensure that you are in the right hands, you can ask for team skills and certifications. You will get an idea of whether the company will help you reach your targets. Always remember, the company you outsource has to staff flexibility and skills, then they can surely achieve the project requirements in a dedicated time frame. 
Saves Time 
Getting things on time is one of the major hurdles that many companies face. You might be one of them. So, if you have time constraints, then outsourcing web services is the best option. 
Many times we forget about holidays and sick leaves. Say if you have a team of 2-3 members working on a website project then outsourcing a team of developers will be the best approach. Say if one of them goes on leave, then your entire project will get affected. But if you outsource services, then you don't have to worry about the same as everything will be handled from their own end.
You just have to share the requirements, and the real professionals will be working on the project to deliver the final project before the deadline. 
Get expertise service
Outsourcing website services will give you an opportunity to work with a team of experts. If you hire an experienced web development company, then the probability of getting a website without any mistakes increases as they will be familiar with the mistakes that they must not make.  
Their experience will guarantee the best quality standards. They not only provide high-quality services but also follow the best way to get things on time. Before delivering the final product, they will test the website and will be delivering a responsive, scalable, and error-free product.
Access to latest trends
Another benefit of outsourcing a website to a development company is making the website as per the latest trends and techniques. The team members who build websites every day are well aware of the latest industry trends. 
So, if they will work on your project, then they will not only implement the best UI/UX trends but also come up with ideas that will surely take your website to the next level. Thus, make sure the team you hire has expertise in the particular domain so that besides building a website, they can come up with excellent ideas for your website. 
Quality products in less Cost 
We all think that building an in-house website will cost much less than outsourcing it to other companies. Do you think the same? If yes, then you surely need to do some research. 
Outsourcing a team of web developers can actually prove to be cost-effective. What do you think about it? Well, this is all because of economic dissimilarities between the countries. There are many organizations that can offer you high-level work by paying considerably less. Thus, to make every penny countable, do some research and avail IT outsourcing services from the best and affordable agency. 
Better risk management
If you want to reduce the risk entailed by your in-house team, then outsourcing projects would be the best strategy to hit the goals. Many organizations think that outsourcing websites might be risky. But actually, it's not the same.
Organizations offering web development services prioritize their reputation in the market. To build strong relations and online reputation, they ensure to develop excellent websites for their customers. This way, you can easily mitigate risk factors and boost sales by building long-term cooperation. Also, their all-time availability will help you get the website that stands out from the competition. 
Get ready to Hire the Best
Outsourcing can be like a blessing, but only if you choose the best web development company. And to fulfill your desires, you need to do some research and analyze their work and experience. This way, you can easily decide whether the company you are planning to hire is the right fit for your business or not. 
Now, hopefully, you understand why even large organizations prefer outsourcing services to other companies. So, what are you waiting for? Get ready to find the right company and grow your business.