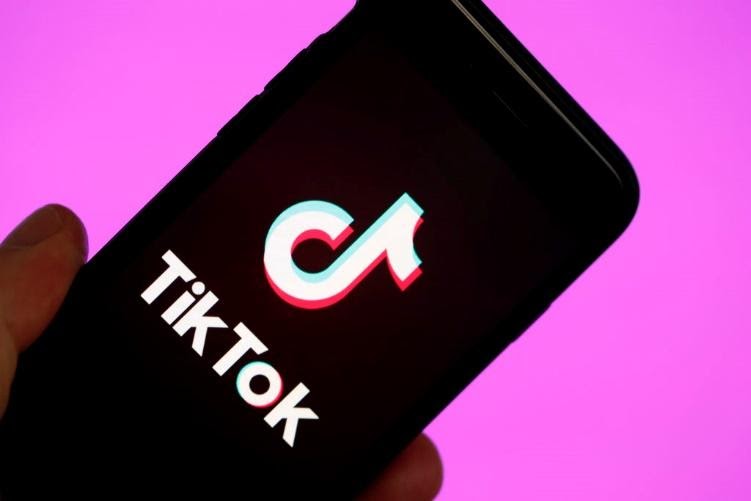 For starters, TikTok and YouTube are social media platforms that allow you to share content in video formats. With more than 1 billion and 2.1 billion monthly active users respectively, TikTok and YouTube are currently the leading video-sharing platforms.
As expected, the focus has shifted to determining which platform is better, with TikTok vs YouTube superiority battles emerging. This article will explore the comparisons between the two to help you settle on the ideal video-hosting website.
About TikTok and YouTube
TikTok allows you to create, share, and discover short-form videos on its platform. It was launched in 2016 by a Beijing-based company, ByteDance. It is one of the most popular platforms among Gen Z (10-25-year-olds).
On the other hand, YouTube allows you to create, upload, share and discover predominantly long-form video content. However, they did roll out short-form videos in March 2021. Unlike its competitor, it has a broader range of users.
What TikTok and YouTube have in Common
As earlier stated, both are video-sharing platforms. Other similarities include:
As of 2021, they were the leading video platforms.

Earn money from both by sharing video content.

You can post short videos on both platforms.

Both allow you to live stream.
The battles of the platforms have their roots in their differences, as they cater to varying user needs and requirements.
YouTube vs TikTok: Which one is better?
At face value, they are pretty similar. However, they are different on many levels in their quest to offer a great user experience:
1. Monetization
YouTube offers its users a more comprehensive range of earning options than TikTok. You can make money from YouTube in the following ways:
Premium YouTube subscribers' views

Ads clicks and amount of watch time with the help of Adsense

Affiliate marketing

Your YouTube Channel's membership subscriptions

Payments by your fans for super chats and super stickers

Selling your merchandise

Being an influencer of officially branded merchandise
You can, therefore, easily earn more with your YouTube videos, unlike TikTok. The competition relies solely on affiliate marketing, digital gifts, and brand promotion.
2. Content-Wise
TikTok limits content creators to creating and sharing short skit videos of no more than 5 minutes. On the contrary, YouTube allows you to share short-form and long-form videos for up to 15 minutes. If your account is verified, you can post videos at least 2 hours long.
In addition, TikTok content is mainly casual, which requires a ton of creativity to go viral. As for YouTube, you can post various content to entertain, inform, keep employees engaged, or educate your viewers. Unfortunately, you will need more views and clicks for your video to trend on YouTube.
3. User Base
You will likely reach a larger audience on YouTube compared to TikTok. YouTube reportedly has 2 billion active users across different populations, whereas TikTok has 1 billion users, mainly teenagers.
However, that number may change as TikTok gains more popularity, and the older generation joins the platform. As of 2021, TikTok had the highest number of downloads, which keeps growing.
4. Resources
Creating and uploading videos on YouTube requires excellent editing skills and a good camera. On the other hand, all you need to create a video on TikTok is an Android or iOS phone.
The features you will need to create and edit videos on TikTok are available in the app. You can even 'stitch' together some parts of other TikTok videos to create your own.
Sure, you can make a simple video and post it on YouTube, but it will struggle to gain traction. YouTubers like Mr. Beast and Jake Paul made more than $45 million in 2021, so the competition is fierce.
To make a splash on YouTube, you will need professional-grade cameras, video editing software, and lighting equipment. As YouTube is a time-consuming and costly venture, TikTok is the cheaper and user-friendly option.
5. User Experience
You can view your and competitors' metrics on YouTube analytics, but TikTok only allows you to view your own. Whereas both platforms will enable you to stream live, YouTube will allow you to upload videos from your files.
TikTok is also a messaging app to chat and exchange videos among friends.
Battle of the Platforms
The battle for supremacy extends to literal YouTube vs TikTok fights. One fight night had the following bouts between YouTube and TikTok stars:
Ryan Johnston

vs Cale Saurage

AnEsonGib vs Tayler Holder 

FaZe Jarvis

vs Michael Le

Vinnie Hacker

vs Deji 

Landon McBroom

vs Ben Azelart 

Austin McBroom

vs Bryce Hall

DDG vs Nate Wyatt
Ryland Storms vs Tanner Fox was also on the cards, but Fox claimed the commission would not allow it.
Final Word – TikTok or YouTube?
Despite TikTok's growing popularity, YouTube still leads in monetization, content volume, and user base. TikTok is more favorable in the content creation and editing stages. Nevertheless, if your target is the younger generation, TikTok is your best bet.