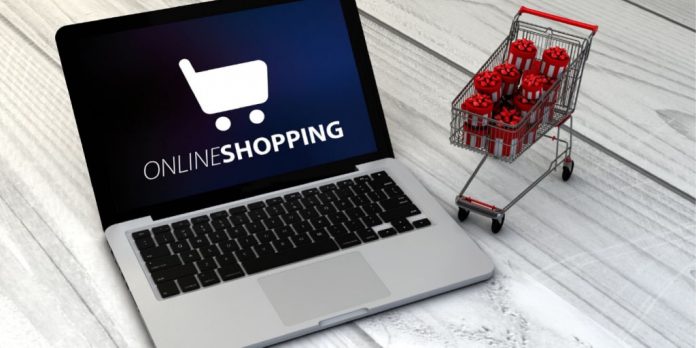 You're probably familiar with the concept of an okay e-commerce business. You know, one that is doing well but could be better. But do you know what truly makes an online business great? The answer might surprise you.
It's not only about having a solid product or service and getting customers to buy into it. It's also about how your company interacts with its customers every step of the way. Find out below the key differences between an okay e-commerce business and a great one.
The Best Customer Service
The first and last point of contact with customers is through your customer service team. A great customer service team is like having a well-oiled machine, whereas an average one can make you feel like you're running around in circles.
The best e-commerce businesses invest heavily in their customer service teams for a good reason. It ensures everything runs smoothly and efficiently each time a customer interacts with your team.
Investing in training and tools can help turn an average experience into something truly memorable for customers. This means people will leave stellar reviews or discuss their experiences with friends in a positive way — rather than complaining about it on social media.
A Results-Driven Marketing Strategy
Strategic marketing is a key difference between an okay e-commerce business and a great one.
Online-business owners must integrate marketing with all aspects of their e-commerce business. It must focus on the customer and be flexible enough to adapt to changing consumer behavior.
Great marketing is also measurable. That way, you can identify what's working and what isn't — while also being ongoing so it continues to drive sales after the initial launch of a campaign.
A Secure Inventory Management System
Inventory management is a key part of e-commerce business success. However, it's easy to overlook. 
Consider what would happen if your inventory ran out. Can you restock quickly and easily? How would you know when to refill and what happens if a customer orders when a product isn't in stock?
Approximately 45% of customers expect their online purchases to qualify for next-day shipping. Having inventory issues can cause angry customers and negative reviews.
These are all things to consider when establishing a good inventory management system. Great e-commerce businesses keep track of inventory by using software. Software allows you to manage stock levels efficiently. That way, you know how many products to order before they get too low. 
It also allows for automatic reordering as soon as they reach a certain level — saving time and money!
Good Website Design
The market is saturated with e-commerce businesses trying to sell products to customers. However, the best ones stand out when they have good website design.
A site's design is a valuable asset to businesses. It provides a better user experience and can increase sales because it looks professional and trustworthy.
A website is the first impression that most people have about a company. Customers will be less likely to purchase if it looks outdated or has technical issues.
Here are some ways a site's design can benefit an e-commerce business:
Good design builds trust with customers by making them feel safe when inputting their credit card information.

Keeps visitors engaged, so they don't bounce off immediately after landing on the site.

Makes it easier for search engines to crawl through the content — meaning higher visibility in search results.

Provides a good user experience, so visitors don't lose interest before completing any purchases.
High-Quality Product Images
Product images are typically the first thing visitors see when they land on the site. Product images make up most of your e-commerce site's content and can influence how people view your products.
High-quality, clear images are crucial because they show off your products in context rather than stock photos. This is especially true for people who sell handmade items where it's easy to spot inconsistencies between pictures and reality.
You may also consider adding images that show various angles of each item so potential buyers can get a better idea of what they're buying.
A Brand Identity
A brand identity is the personality of your business. It's how you present yourself to the world. This can be as simple as a logo or as complex as including everything — from your site's design to how you respond to social media comments.
Your brand identity should be well-thought-out and consistent across all channels. Doing so allows people to recognize you and know their experience with your company as soon as they see or hear about it.
A great e-commerce brand will also stand out from its competitors. They achieve this level by creating an inimitable way of resonating with their audience at a gut level.
E-commerce companies must establish themselves as unique and memorable before gaining traction in sales and positive word-of-mouth marketing.
An Excellent Product Offer
Great e-commerce businesses always have excellent product offers. It ensures they keep their customers happy and continue to buy from them again.
When choosing a product focus, remember that quality will always trump quantity. The more unique products there are within a category, the better your chances are of standing out in the market.
Secondly, you should try creating a product line rather than one single item. This keeps people returning for more. Because if they like it so much, they'll want another piece or two to match their first product.
The Key to a Great E-Commerce Business
To create a great e-commerce business, you must focus on the details. The key difference between "okay" and "great" comes down to quality customer services, strategic marketing, inventory management, branding and more. 
These aspects of an online business help you stand out in a crowded marketplace because you provide them with a positive experience. Keep investing in the right tools and resources and ensure your customers are happy so they can come back repeatedly.
Eleanor Hecks is the editor-in-chief of Designerly Magazine. She's also a web design consultant with a focus on customer experience and user interface. She lives in Philadelphia with her husband and dogs, Bear and Lucy. Connect with her about marketing, design and/or tea on LinkedIn.