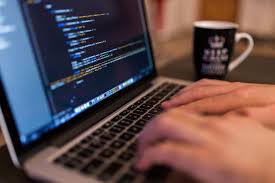 Working from home has become the standard for millions of employees. However, with this new era of work comes a period of adjustment. Remote work and videoconferencing has separate challenges for the average worker, and the learning curve can get frustrating. Below are a few important tips to making the transition to remote work smoother and more efficient.
Never Miss a Chance to Ask a Question
Employees tend to spend a significant amount of time on videoconferences. One way to help your co-workers recover is by avoiding the need for additional emails or messages by simply clarifying points before the end of a discussion.
Never underestimate the power of questions during a work call. Most of your coworkers will be more than happy to provide an additional explanation, and asking in real time can help keep your lines of communication clear and efficient.
Getting the Best Possible Connection
A stuttering stream can be frustrating for your co-workers, and randomly disappearing from a video conference will always make you look bad, regardless of whether it's your fault or not.
Our advice? Invest in boosting your home's internet connection. Check your service provider for better plans, and talk to co-workers about their experience. It also doesn't hurt to invest in a powerful router, especially if you'll be working remotely for a while.
Don't Disregard the Importance of Audio
While making a good impression by following the appropriate dress code and working in a clean environment is important, you shouldn't forget the value of good audio. In fact, a study found that teamwork improves when there are no visual cues and participants only rely on audio to communicate.
During audio only meetings, people tend to get a lot better at timing their interventions. In that sense, it's important to get a microphone that filters any outside noise. If you have a difficult week ahead of you, consider asking your co-workers if they would prefer to turn their webcams off.
Keep your PC Secure
If there's something that can bring your productivity to a sudden stop, it's a cyberattack. Hackers are always trying to get access to your computer, so it's better to have an antivirus and firewall installed and running so you can keep your PC safe.
Be extremely wary of emails asking for personal information, even if they apparently come from companies you trust. Don't click on any link unless you have personally requested it. If the message says someone tried to log in to one of your accounts, access the respective page directly and renew your password.
Developing your Video Conferencing Skills
By mastering your professional video presence, you can change how other workers see you. It's important, for example, to be aware of your body language. Switching attention away from the screen while someone is talking also indicates a lack of interest. Instead, try to focus on the screen and nod to show that you're listening actively to the discussion.
Virtual backgrounds can also help you look more professional, as they allow you to set yourself in a professional-looking environment. An empty wall may work just fine, but a green screen provides a more seamless effect and can help you hide unnecessary personal effects, or block out people walking behind you.
Remote work has become the new normal, and presents a new opportunity to prove your worth. By developing your video conferencing skills and ensuring that you stay connected, you are fostering a productive and efficient working environment. The effort you put into staying professional, even remotely, will show, and at the very least keep your team on track.