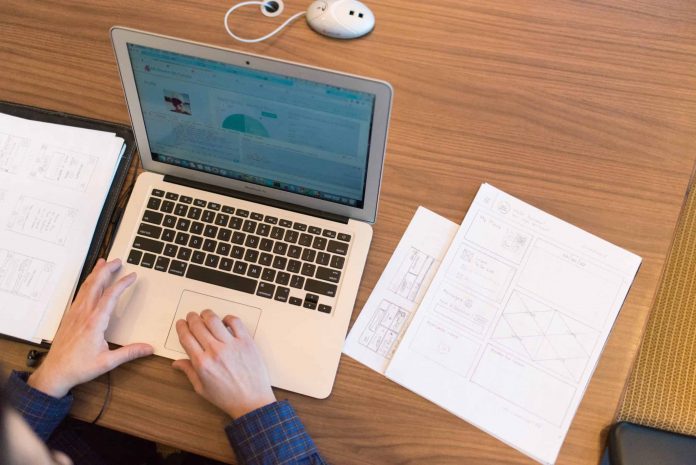 Professional Scrum Master™ (PSM) certification training is a pathway for getting cutting-edge info in order to be an influential Scrum Master. This PSM certification course is a distinct combo of instructions and team-based exercises that assist the course attendees in learning what is at the heart of the Scrum and Agile movement. 
It is specific to figure out how a scrum master coaches a team towards increased proficiency and effectiveness. For the whole course, students are challenged to think about the Scrum principles to get a better understanding of what to do when returning to the workplace. 
Overview of the PSM Certification Course
Professional Scrum Master™ or PSM certification course paves the way for professionals to cultivate advanced thinking of servant-leadership and apply scrum in a variety of complex team and organizational situations. It helps you lead a team, gets a profound understanding of your roles as a Scrum Master, settle conflicts, and enhance the proficiency of scrum.
Requirements to get PSM Certification Course
Generally, there are no prerequisites to attend the PSM certification training or to take up certification exams. But, if one has some basic understanding of Scrum values, principles, and working knowledge of the overall Scrum process (Scrum Guide), that will be great to move on to this course. 
The Professional Scrum Master™ course is for anyone who is involved in product delivery via the Scrum framework. 
It is especially advantageous for those individuals within an organization responsible for getting the most out of the scrum, including. 
Aspiring Scrum Masters, 

Delivery Managers,

QA and Testing Professionals,

Members and managers of scrum teams, 

Members of teams transitioning to scrum, 

And professionals who want to pursue the 

PSM certification

.
Core Features of PSM Certification Course
There are some core values of the Professional Scrum Master™ or PSM certification training course. It mainly includes.
Interactive and intuitive instructor led 

PSM certification

 training with a higher passing rate

Professional Scrum Trainers with having expertise in rich domain 

Procure 14 Scrum Educational Units (SEU) along with training includes the exam cost

Personalized LMS with lifetime access that consists of course resources

Lifetime access to Scrum Master webinars with some free e-learning courses

Access to mock tests along with case studies prepared by the industry expert

Flexibility to get PSM certification training again within two months
Get to know some Career Opportunities.
Once you become a certified Professional Scrum Master™, your career will take a turn in an extensively expedient way. Apart from being a coach or mentor to other teams and companies or organizations, explore beneath various other roles that are open to a Professional Scrum Master™.
Data Technology (IT) Consultant

Coordinated Coach

Coordinated Consultant

Transformation Agent

Change Agent
Get some Benefits of the PSM Certification Course
PSM certification course basically provides the attendees a roadmap to follow to be a certified Professional Scrum Master™. Now figure out some benefits of this course.
Get a thorough understanding of Scrum knowledge

Interactive session with the best mentors and trainers in the market.

Get significant acknowledgment throughout the industry and become an industry-recognized Professional Scrum Master™

Once you are a certified professional, get better job opportunities at your workplace and new ones as well.
Topics Covered in PSM Certification Course
Scrum Theory and Principles
A thorough understanding with regards to empirical process control, scrum rules, and values. For what reason does scrum work? Which are the hypothetical foundations and principles? How does scrum vary from traditional software development? Why is scrum better for product development?
The Scrum Framework
How is Scrum theory executed via time-boxes, events, roles, rules, and artifacts? The experience with why the Scrum framework is developed as it is and how you as a Scrum Master can efficiently use scrum in order to control risks and create maximum value.
Scrum Roles-Product Owners, Scrum Master, and Development Team
Understanding accountabilities, responsibilities, and skills required for each of the roles within the Scrum framework to create products through empiricism.
The Definition of Done and Acceptance Criteria
What is the meaning of "DONE" in the scrum, and for what reason is it significant? The conversation about Technical Debts. Participants or members of the training need to learn the meaning of DONE increment by defining definitions in the workshop.
Product Delivery with Scrum Framework
Learning by doing is a vital feature of this PSM certification training. Participants work in a group just as in real scrum teams. They learn and get proper understanding by practicing scrum on a live project. Small Scrum team plays roles, creating artifacts to comprehend transparency, and use events for inspection or examination and adaptation.
Working with People and Teams
As scrum is a process framework, and to make processes work, the organization has to endeavor hard to sort out all the issues from the people and the team. There will be various group discussions around challenges that are mainly overlooked by most of these organizations while adopting scrum.
Working with organizational Challenges
Why is change hard, and how can it be made genuine?
What are the organizational changes that are expected to see the advantages of scrum?
The Role of Scrum Master
An empowered or authorized Scrum Master can get a positive change yet change becomes difficult when the change agent isn't down to earth.
Essential Elements of Agile Way of Working
Understand the pros and cons of the Agile way of working. There will be a discussion around different models for organizational agility and ways of taking on it. The emphasis will be on owning a roadmap for organizational agility vs renting operations.
Tools to Manage Product Development Using Scrum
Most frequently, participants of the training wished to get an understanding about what's the best possible tools to manage development processes. So, they will get overviews about Jira, Trello, and Azure DevOps in order to help in understanding how and when to use these tools.
Final Words
Accomplishing Professional Scrum Master™ or PSM Certification develops your insight regarding servant leadership concepts and assists in effectively serving the team. This course mainly focuses on the areas that teach you to boost the product value and the whole framework. This Scrum Master Professional training will mold your life once you acquire extensive experience in using Scrum techniques in real-world scenarios. 
For Manual outreach reach here
Author Bio:
Steve Parkar has extensive experience with inbound marketing for various industries like eCom, Mfg, Real-estate, Education and advertising. Having worked with a Digital Marketing Agency , he has gained expertise in digital content creation, SME acquisition, and white hat linking.
Twitter –  https://twitter.com/jootoor
Facebook – https://www.facebook.com/JootoorDesigns
LinkedIn –  https://www.linkedin.com/company/jootoor-designs/