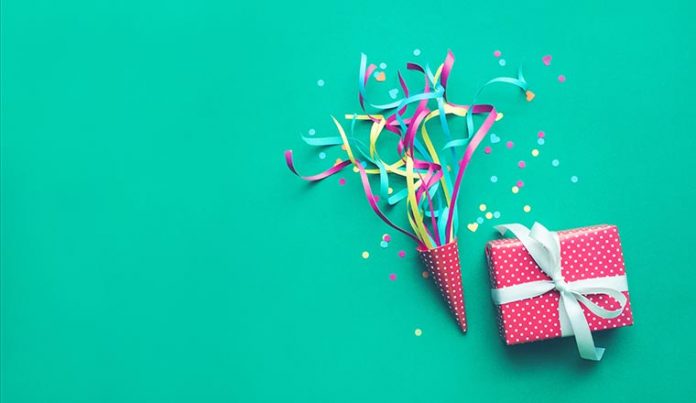 Introduction
It's essential that you appreciate your employees anytime during the year. However, it's more important to plan the event on the employee appreciation day. It's the special day on which you celebrate with your employees and show your gratitude towards them. Why is this day special, and why should you make it memorable? 
Since you run your business due to the employees, it's your responsibility to appreciate their contribution to your organization. By celebrating this day, you foster employee engagement, boost employee morale, value employee contribution, and build your company culture. So, here is how to plan your employee appreciation day and make it a great event. 
How to Plan Employee Appreciation Day? 
Here I have shared amazing ideas on how to plan a perfect employee appreciation event. Also, you can look into various employee recognition award examples, including employee quotes, gifts, and more. 
Celebrate the Day as Soon as the Workday Starts
Don't wait till the lunch hour to celebrate your employee appreciation day. Start celebrating as soon as the workday hour starts. No doubt you will arrange a good meal at lunch, but you can start with employee recognition messages and wish them on this special day. Send them personal handwritten or virtual notes. 
Write Personal Letters for Each Employee
One of the best ways to show that you value your employees is by writing them a personal note. Write specific details for which you appreciate them. Mention what you like about them most, contribute to the company goal, encourage them to improve by learning, etc. Don't forget to highlight their achievement in the note. It will make them feel that you observe them and value their contribution. 
Give Personalized Gift 
When it comes to giving gifts, don't just give them a trophy, medal, or token that they will throw away. Give them personalized gifts that they can use at their home or their workplace. You can give them meaningful custom gifts, showing your company culture and values. Even better, you can also reward them for their performance. 
Arrange Lunch
Having lunch together with your employees is a great way to celebrate your employee appreciation day. It depends on you whether you want to order meals or arrange lunch at your workplace. If your employees are working remotely, you can send them lunch to their home. 
Play Games to Engage
Make your employee recognition event more engaging and funny by including games, outdoor activities, dance, and music. Employees will enjoy it as it will not be the same as every normal working day. Additionally, you can also arrange a small competition or fun activity to show their interest and hobbies. 
Celebrate as Team 
Remember, the most important thing is that you need to be involved in every activity and show them friendly behavior. If you are just doing it for the sake of doing it, there is nothing great in it. You shouldn't act like you are the boss, play with them, have lunch together, let them enjoy and openly talk to you. 
Plan Within Your Budget
Finally, whatever you spend on your employee appreciation day, ensure that you do it within your budget. If you properly plan within your budget, you can make it a great event. So, don't just spend without having a plan in place.  
The Bottom Line
Hopefully, the article has provided you useful information on how to plan your employee appreciation day. Make your employee recognition event meaningful by highlighting the achievement of each worker, arranging a meal, and doing fun activities like games or competitions. Lastly, don't hesitate to share if you have some tips and suggestions to make the event more interesting and enjoyable.