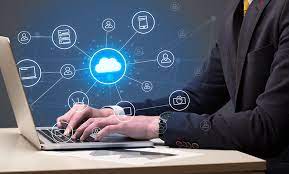 The state of the cloud market can be described simply in one word – robust.
As the shift towards cloud computing continues, so does the success of cloud marketplaces like Amazon Web Services (AWS), Microsoft Azure, and Google Cloud Platform (GCP).
Here are five reasons why you should be selling your software on cloud marketplaces if you're not already:
Cloud marketplaces offer a single platform for selling your software.
One of the biggest benefits provided by selling your software on cloud marketplaces is that you only have to manage one account. You will also be able to monitor sales, usage, and customer feedback all in one location rather than having to track everything down independently.
It's easier to monitor the performance of your product in the marketplace.
Monitoring your product's performance in a cloud marketplace is much easier.
You can find out which specific feature of your software each customer purchased, how many total deployments there have been, and what the overall rating of your product is.
This information provides you with invaluable data about who uses your product and how they use it – a valuable insight for any software company.
You'll be able to reach more targeted audiences with less effort.
Besides the information you learn about your customers, you can also take advantage of demographics provided by cloud marketplaces like AWS Marketplace that help you target the right people for your product.
There are no upfront costs – you only pay when you generate revenue from your products sold on the cloud marketplace.
Cloud marketplaces offer an opportunity to make money from your software without any up-front costs for you.
You only pay when a customer purchases your product, which makes it easier for a small business or startup to generate revenue.
Your listing will automatically update as new versions are released, saving time and reducing errors in updating information.
Listing your product on a cloud marketplace means you don't have to spend hours each time a new version is released updating all the technical information about your product by hand, which can help reduce human error.
This can be especially helpful for products that are updated often or products that use machine learning technology.
This will help you save time and money so that you can focus on making your product better for everyone.
Conclusion
In this article, we've discussed selling software on cloud marketplaces from the perspective of a company instead of from the customer's point of view. While it makes sense to sell software on a marketplace if your software is market-relevant, you need to consider if it's the right move for you.
The benefits of selling on a cloud marketplace are numerous – easier monitoring, reaching more targeted audiences, reduced costs, automatic updates for new product releases, and no upfront fees.
However, there are also some downsides that may not make it the best choice for your company. You won't have any control over marketing or branding, you won't be able to set the price of your product on the marketplace, and you will have to pay more money in fees if people buy your software frequently over time.