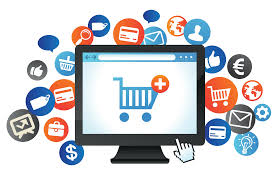 If you're a brick-and-mortar store owner, you're probably wondering why you need to invest in E-commerce. There are several reasons, from increased brand awareness to the ability to automate discounts and scale. Read on to discover some of the other benefits. But before you dive into the benefits of E-commerce, let's talk about the impacts it has on brick-and-mortar stores.
Increased brand awareness
One of the most important aspects of e-commerce is brand recognition. As an eCommerce brand, you need to increase brand awareness, but how can you do that? While brand awareness is an abstract concept, it can be measured through a variety of KPIs. Using these metrics, you can see how your advertising budget compares to the amount of money spent on advertising by the rest of the industry. Here are three ways to measure brand awareness in an eCommerce business.
Social media metrics are one of the best ways to measure brand awareness, but they are not the only ways to track it. In addition to focusing on social media, you can also track brand mentions through earned media, organic search placements, and referral traffic. Even more importantly, you can measure your brand's growth in sales with brand awareness surveys and digital analytics tools. And don't forget to measure the ROI of your efforts.
Ability to automate discounts
Many businesses offer discounts and other special offers to keep customers coming back to their websites. These discounts often come in the form of autoresponder messages that are sent to existing customers and new customers alike. Automation can be used to send these messages with discount codes embedded or to include them in newsletters or other automated messages. By using automation, a business can easily tailor its offers to meet the needs of different types of customers, while keeping the customer experience at the forefront of its focus.
Ability to scale
One of the most crucial things you need to learn about scaling your e-commerce business is the proper way to handle the growth. The right ways to scale your business will help you handle the influx of traffic, users, and transactions. With proper scalability, you can take your business from a one-man show to a multi-million dollar operation. Moreover, scaling your business doesn't require adding more locations or storing space.
You must focus on attracting and retaining target customers. You should invest in SEO to draw traffic to your website. You should also consider integrating social media to your site. The best way to generate leads is through SEO. Lead generation should be friendly and not intrusive. Investing in web development is another important aspect of scaling your e-commerce business. It's important to consider your market's needs and your business's capacity.
Impact on brick-and-mortar stores
Despite the continued growth of e-commerce, the impact on brick-and-mortar stores has not yet been fully understood. Although in-store sales have seen growth in the past few years, they still lag behind the annualized increase of e-commerce sales. The growth of brick-and-mortar stores is also not evenly distributed throughout the country. In some locations, sales have stagnated or even declined, and others have experienced store closures.
Although the trend is expected to continue, some brick-and-mortar stores are experiencing a resurgence. The recent rise in e-commerce sales and the continued decline of retail traffic has led many retailers to shift to more digitally-friendly practices. These retailers now offer contactless payment, digital signage, and omnichannel experiences (the same experience in a physical store and on mobile apps.