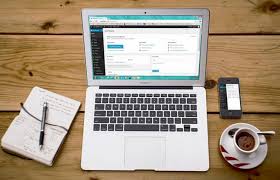 Are you thinking of creating a new website? Or do you want to know all the types of web pages that exist to identify business opportunities? Let us tell you that then you have come to the right place.
There are many types of web pages but each one has its own functionality and objectives. In other words, creating a magazine, where you want to generate content on one or more topics, is not the same as creating an online store, where your goal is to sell products.
Therefore, knowing how many types of web pages exist will help you focus on your goal. So in this post we are going to explain what types of web pages there are, according to themes and styles, to clear up all your doubts and finally start your project as soon as possible.
What types of web pages exist?
Before knowing how many types of web pages exist and choosing the right one, you should ask yourself some of these questions:
What do you want to offer? Products or content?

Do you have a company and want to have a strong online presence to increase your sales?

Do you want 

to create a blog

 on a specific topic to earn money with it?

What theme do you like and dominate?

Who is your target audience?
You must be clear about what function you want your website to have (informing, generating sales, improving your engagement…) and, depending on this, the theme and your objectives, choose one type of website or another.
Types of web pages according to themes
Health, nutrition, travel, video games, entrepreneurship, marketing… The topics are endless. But it is true that there are topics that at a given time have more demand or searches than others.
Therefore, being up to date with trends and searches carried out by users is key before opening a web page on a specific topic.
So, going back to the thread of this topic, how many types of web pages are there? Broadly speaking, we can differentiate these types of web pages according to themes and objectives:
Online store or ecommerce:
In an online store, visitors can see the product sheets, find out their price, submit reviews, make recommendations and make a purchase.
They are sites that offer online courses. The goal is to educate the user on a specific topic. Normally, in this type of website the user has to register to access the courses, videos and/or tutorials.
Many of these implement a membership or registration, where the user pays an amount per month to be able to freely access all the resources of the platform.
In a blog, articles related to a topic that interests you are published. For example, if you are going to create a corporate website, having a blog on it will help you add value, position yourself as a benchmark in that sector and improve your reputation.
In a blog you can include news, articles where you combine texts, images and videos, podcasts, etc. In short, all those that add value to the reader and differentiate you from your competition.
Niche website or affiliate
Instead of selling your own products, you can sell third-party products through affiliate links, earning a commission.
Nonprofit organizations also need to have an online presence to attract donors and support. An example of this can be seen on the Greenpeace website, which watches over the care of the environment.
Directories are another type of web pages, which offer ordered and categorized information. Depending on the theme, the user can easily find information on companies, services, businesses and their location in directories. One of the most famous is Google My Business.
In addition to these types of web page according to theme, we can name other types of web pages with more specific functions such as:
Online games

classifieds

Query

Journals

Governmental

Forums

Resources (such 

as Shutterstock

 )
Types of web page styles
Now we want to stop at classifying web pages, according to their style, in two large blocks:
Types of web pages for companies or corporations: 
Do you have a business but do not yet have an online presence? If you want to get more visibility, your business must appear in the Google SERPs, in the first positions. So you should invest in a website for your company, which has an attractive design, is functional and offers a good experience.
If you want to know what are the aspects that cannot be missing from your corporate website, read this post 10 Essential features in a corporate website .
Among the most common types of web pages for companies are presentation, catalog and ecommerce web pages.
Types of personal web page:
If you are a freelancer, this option is ideal to show the world what your services are, tell them about yourself, and even include a blog with which you can gain the trust of your potential clients.
Many use it as a portfolio, adding more visual content. So depending on the type of images you want to include on your website, it will influence when deciding if you want a more corporate or personal website.
There are many fonts that you can add to your WordPress website. If the theme you chose has a predefined font that you don't like, you can install a WordPress font plugin to implement the one that best suits your brand style.
Artists and singers also use this type of website to show their creations, videos or news about their shows, concerts… In addition, many integrate an external online store.
Could we create this type of web pages with WordPress?
WordPress is the most used CMS worldwide. Although there are other well-known CMS, today most web pages are created with this CMS because it is very versatile, it has millions of plugins with which you can do outrageous things on your website and it is very intuitive (ideal for both beginners and experts) .
Therefore, creating this type of web pages with WordPress is not only possible, but it is an opportunity to create a powerful site. In addition, its visual editor Elementor Page Builder integrates very top features to complete a website and give it a 100% professional image.
It doesn't matter what theme you choose and the style, because you can do everything with WordPress. Whether you see an opportunity to create a magazine, an ecommerce, a corporate website, a membership or a resource page, you will find in this the best content manager to create and manage your website. If you need a hand with WordPress web design , let yourself be helped by professionals 
We hope that now that you know roughly how many types of web pages there are, it will be easier for you to choose the most appropriate one to achieve your goals. Although if you are not clear about your purpose, we recommend that you do not jump into the void. Meditate, set your goal and go for it!