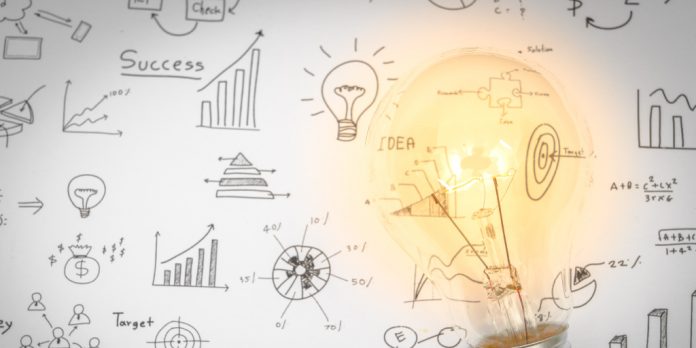 Everyone knows that content marketing is the great ally of brands to attract and retain the attention of users who will later become customers.
Within this area, although the most popular is blog content, there are different formats that we can use. One of them is infographics, which, by the way, are quite successful on social networks.
Do you want to know what an infographic is and the types of infographics you can create? Below, we give you all the details.
What is an infographic?
Typically, the information is presented in outline mode and accompanied by visual elements that help organize and better understand the content.
To create them you can help yourself from a graphic designer or from the extensive list of free programs to make infographics that exist. These programs are friendly, intuitive and easy to use. And they give you the opportunity to obtain professional results.
Infographic: Definition
Given the most basic definition of infographics, we can go one step further and add that a large part of its success is due to three factors:
They favor the positioning of a brand. 

The quality of the infographic itself enhances the reputation of a brand.

They help convey a message clearly. 

The way information is organized and presented contributes to this.

It benefits the organic traffic of a website. 

It is possible to derive traffic from an infographic to the brand's website.
With which, it is an attractive material with which to share value visually and that generates advantages for the company that generates them.
Most notable types of infographics
Now let's see what types of infographics exist. Because, depending on your destination or target audience, we can choose one or the other.
Educational or kids infographics
These must be especially attractive in their visual component so that children pay attention. They are used to explain simple and complex processes or topics with the intention that the little ones can understand them better. For example, something as simple as the alphabet can be explained with an educational infographic or for children, but also the process of photosynthesis.
infographic map
The main characteristic of an infographic map is the representation of a certain geographical area and the elements that you want to study. For example, a map of mountains, rivers or the main cities of the world.
resume infographic
You can also submit a resume infographic to apply for a job, or receive it if you are the one who selects staff. It is an original way to address a company and at the same time show off some of your skills.
Interactive or animated infographic
The main feature of an interactive or animated infographic is that it can include videos or GIFs to make it more fun. Any of the above could have this element, although the one that can be most useful is in educational infographics or for children.
Infographics on health, sports or other topics of interest
We can create infographics on any topic: health, sports or others. Ideally, we focus on the audience for which we are creating them.
What topics interest you? What are your main concerns? All answers can be presented in this format and generate benefits for both the brand and the audience.
In addition to the ones we have just mentioned, there are also infographics for instagram, literary, product, statistical, comparative, journalistic infographics… It can practically be used to represent any type of information.
programs to make infographics
And what tools exist in the market to make infographics? The truth is that the variety of this type of program is quite wide.
However, for us, there are some that stand out for their benefits, features and ease of use. These are our favorite infographic software:
Canvas
That this tool is the first in the list of programs to make infographics is not a coincidence. It stands out for being a completely free tool that offers Premium features.
To start using it, you just have to go to their website and create an account. It will take you only a few seconds. When you do, type in your search engine "Infographics" or search for this category from the "Templates" tab.
Choose the design you like best, or a blank one. In both cases, you will be able to use all of its design elements to customize your infographic.
If you are an educator and you are looking for programs to make infographics for children, this one can help you. Also if you are an entrepreneur, professional or marketer. It is useful for everyone!
see me
This other tool is similar to the previous one. It is also free and has great features. Work in a similar way. The first thing is to open an account.
To start creating your infographic with Visme , you need to click Create New > New Project and then choose Infographic. When you do, you will see all the available templates.
Choose yours and start customizing it. On the left side of the screen you will find a menu that allows you to add the elements that you like the most.
ly
Genial.ly is a different tool than the previous two. It stands out for its interactivity, that is, with it it is possible to create interactive infographics. For example, if you are looking for programs to make infographics for children, we recommend it. They are very creative and will help you grab their attention!
From its creations panel you can choose the type of piece you want to work on. In this case, you should choose infographics. You have the possibility to choose the vertical or horizontal infographics model. Choose yours and start editing each block to fit your needs.
It is very easy to use, simple and intuitive. Of the three, it may be the most complete and attractive program. Like the previous ones, it has a fairly extensive free version.
How to make infographics step by step
After seeing some of the programs to make infographics for children, adults, professionals, marketers and any other type of audience, let's talk about the creation process. It is very simple and we have summarized it in five steps:
Order your ideas. 

To explain how to make infographics, the first thing that is important to highlight is the need to show clarity. And this is only achieved when we have very well organized ideas. So get on it.

Simplify. 

In an infographic, the ideal is to show a very summarized content. No big paragraphs or long sentences. It is essential that you simplify to show only the key points.

Choose a design. 

This must be adapted to the public you are addressing. For example, if we talk about how to make infographics for children, the ideal is that you look at a fun design that includes children's elements.

Personalize

 . If you choose a predefined template, the next step will be to adapt each of the text or visual blocks to the content you want to include in it.

Download and share. 

Finally, download your infographic in the format you prefer and share it with your audience.
As we said at the beginning, infographics are pieces that help us communicate and explain very different concepts. They can be used in different fields; education, marketing, to look for a job, make a presentation…
Be that as it may, infographics for children, professionals, businessmen or any other public, are a great tool that will help you show your ideas clearly and concisely.