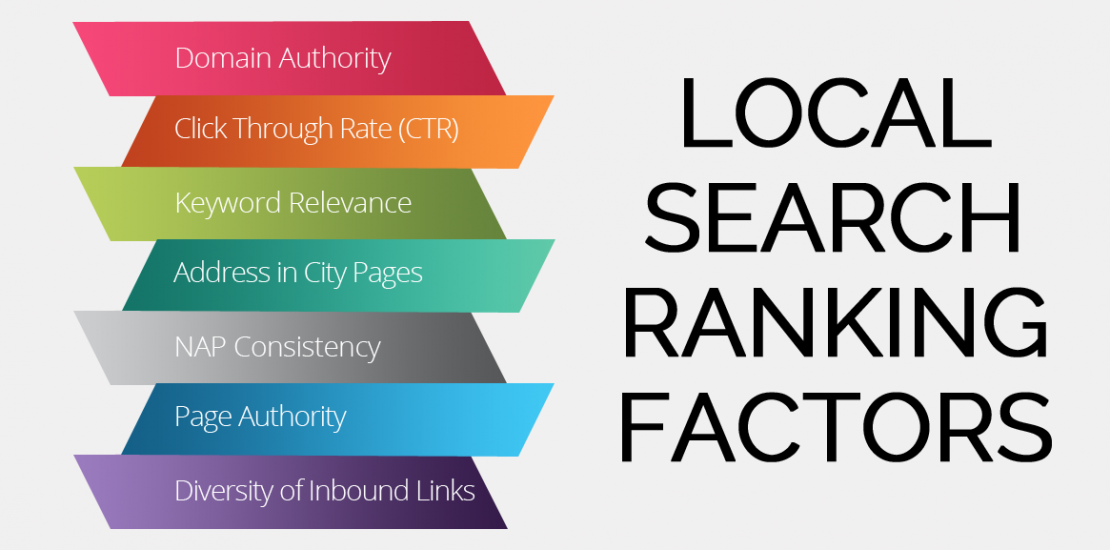 Businesses need to rank locally as the products and services that can be found within 24 hours are more possible to be bought. Customers these days are impatient, and they can not remain hanging over one company even if it is delaying its products or services reach. You can reach your local clients the fastest hence you need to be searchable to those who are around you in town. Ranking locally is majorly done through having an updated local SEO for your website and your content online. There are 46% of people making local searches out of the 3.5 billion searches made each day. This translates to the high importance of ranking locally to be found by your local customers. Driving local leads will only be done by having local SEO done for your site. The following are some local search ranking factors 2020 that you can employ for your business online and maximize your sales and revenue generation.
Google My Business Is the site that is helping businesses rank majorly for local searches and is found by local clients. Google has one top goal and that is to provide the most authentic and updated information to its clients. It is trying to provide its users with the most reliable information that can be used and taken benefit of in their real lives. GMB helps businesses to provide their most authentic and updated information to the local listings and hence be accessible to local customers. Providing the most authentic information is of high importance here as on the off chance that you provide incorrect information, you can lose your rankings in Google. Your business's name, address, phone number, and active hours are the four most important information points that must be updated and authentic to the edge. You will then be able to make your business reliable for local searches.
Reviews:
One of the local search ranking factors 2020 includes the reviews that your business gets online. You are always in a dire need of getting positive reviews to gain the trust fo new customers and leads. This will also maximize your conversion rates as trust buildup leads to sales. An average online buyer goes through atmo0st 10 reviews online before finally deciding to buy. Based on this information you must make sure that you are getting the most and more positive reviews for your brand. You can try different ways of getting reviews and some of them include:
Requesting the client to give you feedback right after the purchase

Sending an email with a reviewing site link to request the customer to provide his review

Use reviews as testimonials on your site to encourage more people to leave their reviews

Engage in social media review leaving encouragement campaigns
These positive reviews will help you build your online presence with higher ranks in search results as Google also trusts these reviews.
Make a mobile-friendly website:
Your consumers are majorly surfing on the internet through their mobile phones. Life is on the go and so must be your website. If your site loads late or is not compatible with mobile devices than you are losing your chance to rank higher in search results. Local search ranking factors 2020 will always have a fast loading site as a priority. Have a mobile-friendly site that works smoothly on cell phones and gives a fine experience to the users. Google also ranks your website based on the factors of speed and this is why you should not miss your chance. You can check your site speed from various tools online out of which Small SEO tools and Google Mobile-Friendly Test are to name a few. Have a mobile responsive design incorporate on your website to make it more user friendly.
Proximity:
This is one of the strongest local search ranking factors 2020 that help you be locally popular. You really can't control the proximity of your company when it is searched online. If someone makes an online search form a certain location say London, he will get the search results belonging to London only. Proximity also helps your business rank where it is operated form. For you to be able to rank based on the proximity you must make sure to write content on keywords that represent your business according to a specific location. Your business will start appearing higher in search results of a location-specific keyword if you have written a rich and informative content.
Keyword usage:
This leads us to have a strong and compelling way of using the keyword. The local search ranking factors 2020 include how you sue the keyword you choose. This usage will determine how higher you are going to rank in search results. Choosing the right keywords that your clients are using to search for the services or products that you are providing will help you rank higher and be found locally. You can have keyword research to find what keywords suit best for your business. Tools like Ubersuggest and MOZ can help you with this step.
Conclusion:
You can rank locally using all these steps or some of them. Another way of ranking in your local areas is by using listing sites. Many businesses get their websites given to USA business listing sites to be given as search results to people making local searches for similar products or services that you are providing. QRGTech can get you started with listing your business on their platform. You can get your business listing in the top business listing directory ieQRGTech that will also provide you with landing pages for your business. These landers will help you rank higher in search results and also get more leads. These leads will be equivalent to getting more sales eventually