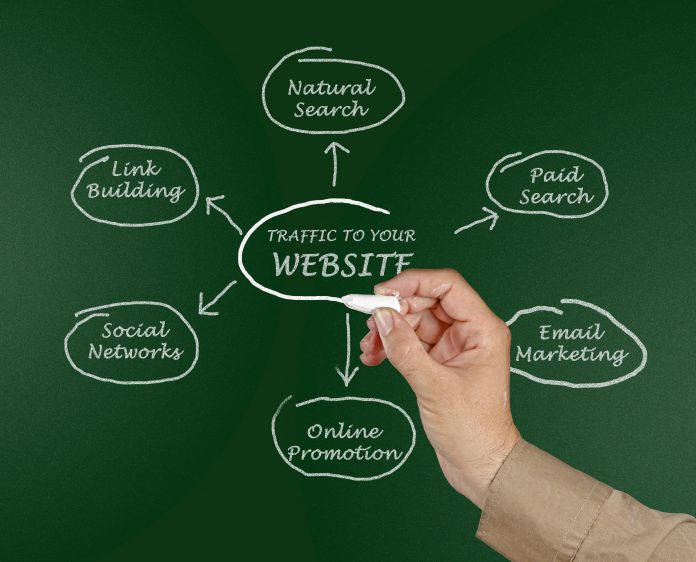 One of the most important factors in attracting visitors to your website is content.
You should always write for a human audience and not for search engines. Your content should solve the problems of your target audience. Your content should be relevant and interesting for them. Once you've got a good idea of what your audience wants, you can create pages that are appealing to them. Here are four ways to attract visitors to your website.
Inbound marketing
Inbound marketing begins with consistent and frequent publishing of fresh content. Publish new materials on a regular basis to attract new visitors. Inbound marketing is a strategy that requires thoughtful, informative, and helpful content. You should speak to your audience and answer their questions. You can also establish yourself as an expert in your industry by producing articles, videos, and infographics. It is crucial to be consistent and provide quality information to your customers and prospects.
Building a community
Building a community is another great way to attract visitors to your website. Use third-party commenting solutions to set up robust commenting systems, and create a dedicated forum for your visitors to post questions and ask other queries. It is important to maintain a minimum standard of decorum, as this will ensure that you don't offend your audience. Creating a community can be an excellent way to attract new visitors and build a strong brand.
Another important way to attract visitors is through word of mouth.
Word-of-mouth is always effective, and it can help you connect your online site to the offline world. You can start by sharing your website with your friends and acquaintances. By doing this, you will build a loyal following and increase your chances of finding new customers. Using Google Analytics will give you an overview of your website's popularity.
Inbound marketing is an approach to attract visitors to your website that focuses on attracting the right type of people. It focuses on attracting visitors with the right interests and needs. You can achieve this by implementing SEO research and using inbound marketing techniques. Adding fresh content to your site on a regular basis will attract more visitors. If you have a blog, you should post new articles about your products and services on a regular basis. By providing helpful, educational, and valuable content, you will establish yourself as an industry expert.
Inbound marketing is a strategy that focuses on attracting the right kind of people to your website. The most successful inbound marketing strategies involve attracting the right people through content. By utilizing inbound marketing strategies, you can attract visitors who are interested in your products and services. Inbound marketing involves using SEO research to target your audience. Inbound marketing helps you find the right customers for your company.
Consistently post fresh content on your website.
By doing this, you'll attract more visitors to your website. You can even subscribe to your own newsletter to receive new content. This will allow you to stay updated with your audience's interests and concerns. If you have an e-mail list, you can use this to automate the process of follow-up with them. This will encourage your readers to subscribe to your newsletter or opt-in to your list.
Inbound marketing is an effective strategy that focuses on attracting the right kind of people to your website. By focusing on your audience and your content, you will attract the right type of people. By consistently creating fresh and relevant content, you will attract the right people to your website. These are the people that you are targeting and they will be interested in what you have to offer. If your readers are interested, you can build a list and make them aware of your content.
The design of your website matters more than you think. A poor-looking site will make visitors leave before they've even read your content. Your website should be designed with function and purpose in mind, and it should be easy for your visitors to share your content. You should include social proof on your website and encourage your readers to share your content. Using social media can also boost organic traffic to your website.