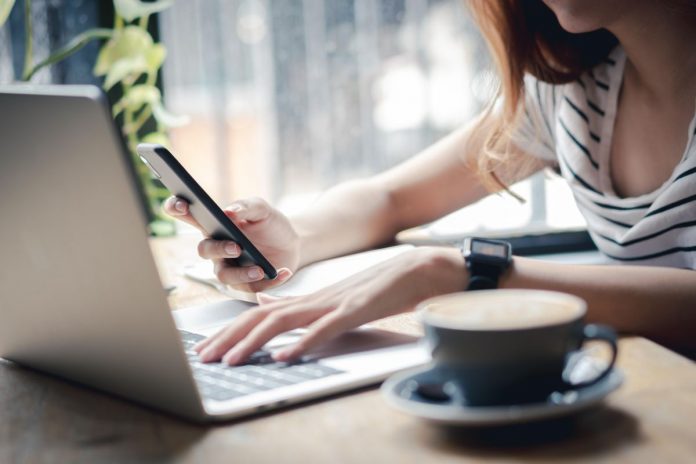 Digital marketers face a major challenge on how to manage relationships with the target audiences through the different stages of the customer journey. In some industries, it's easy to identify a potential lead, but for most marketers, things get tricky going forward. You might have multiple customers, and each requires special consideration because of the uniqueness of their situation. This is where Salesforce Marketing Cloud comes in handy.  
Salesforce Marketing Cloud is one of the most versatile tools in customer relationship management. If you have multiple clients across different channels, the marketing cloud is the right tool to manage your engagements. 
With Marketing Cloud, you can now deliver relevant, personalized journeys to your customer across the right channels and devices. You can leverage data to understand your consumer base, customize your content for the target audience, and always engage with your customer at different touch points. 
There's so much to do with this Salesforce tool, but many people make mistakes when deploying the platform. To get the most out of Marketing Cloud, this post explores some common pitfalls by users and offers tips to avoid these mistakes.
Not Identifying Your Audience 
While technology is the future of business marketing, you can only get the best out of different marketing tools if you target the right audience. Marketing Cloud can only work if you identify the right audience right from the start. 
One of the biggest features of these marketing tools is the ability to customize your engagements, but this only works if you have narrowed on the right audience. Marketing Cloud has a variety of tools to help you know your customers better and you can leverage features such as Email Studio and Journey Builder for this role. 
One of the biggest pitfalls in the use of salesforce marketing cloud for digital marketers is targeting a very large audience and in the process stretching themselves too thin. If you target a large audience, you find it harder to achieve your targets. Personalizing your message becomes more difficult and with time, you discover the marketing automation tool isn't bringing the results you desired. 
The excitement and enthusiasm to hit the ground with a marketing automation tool is high among marketers. After all, Salesforce is a renowned brand when it comes to marketing solutions and many marketers fail to test their campaigns before they launch. 
Working with a Salesforce partner is one of the smartest strategies to avoid making this blunder. Before you launch your campaign, the professional will test it and identify any errors in the content or even technical issues. Some common errors marketer overlook include wrong messaging, broken links, wrong target audience, and such errors. 
Your marketing partner has the expertise and resources to test drive your campaign and identify such errors. They correct such errors to ensure you launch a more effective campaign on Marketing Cloud. 
Ignoring Proven Marketing Tactics 
When most marketers shift to the digital platforms, they still struggle to embrace new ideas. For instance, Marketing Cloud suggests the proven marketing tactics for different industries, but many marketers ignore these and try to implement what they know.
The Salesforce platform leverages solid data to make channel-specific recommendations. From social media, email to mobile marketing, embrace these new ideas to get the best out of Marketing Cloud. 
Losing Focus on Your Goals 
One of the biggest mistakes you can make on Salesforce Marketing Cloud is to lose focus on your goals. With such a versatile tool, marketers can easily lose track and start over messaging. When this happens, your campaign can easily collapse because you have deviated from your goals. 
Avoid bombarding your target audience with messages, however easy this is on this platform. Instead, let your campaign goals guide you with a focus on quality as opposed to quantity. Review your content and make sure it has a purpose. Don't rush to post messages without first assessing the goal.
Overlooking Data Migration and Integration
Data is critical to get the most out of your Salesforce Marketing Cloud account. Remember to take care of your data when you start campaigns on Marketing Cloud. Data migration is critical for the personalisation of your interactions with target audiences.
Don't rush to implement your campaigns before you confirm you have the right data to facilitate customisation. When you migrate the data, only use what's relevant and remove duplicate information. Your Salesforce partner comes in handy at this point to help you in data cleansing and migration. The goal is to get the most refined and relevant data for your campaign.
Final Thoughts 
Salesforce Marketing Cloud is one of the most versatile marketing automation tools. You can now customize your marketing campaigns, leverage data, and engage fruitfully with your target customer at the key touch points of the customer journey. When you avoid these common Salesforce Marketing Cloud mistakes, you can now deliver cross-channel and cross-functional marketing campaigns.