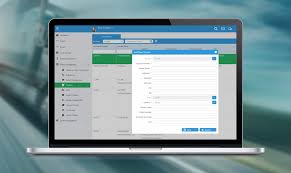 If you are a business that has a large amount of inventory, need a system for managing your supply chain, or simply need software for general business applications, you might want to think about the benefits of transportation management software. Transportation management refers to the entire process involved in moving your goods from where they are manufactured to where they are delivered. In order to maximize your company's efficiency and improve the reliability of your operation, this software can help you keep your production lines running as smoothly as possible.
When you begin looking at different options for transportation management software, you will find a wide array of different companies that make these products. In addition to offering their own individual products, many companies also offer a variety of related services. Before you make a decision on which company to use, you should do some research to learn more about what each offers to its customers. Once you understand what it offers and which fits your particular business needs, you can make a decision on which options to consider.
The first step in getting your company moving forward with transportation management software is to determine what types of modules and features you will need. You may want to consider a vehicle tracking system for instance. With this feature, a driver can track their fuel consumption and other fuel-related data. If an employee is using a personal vehicle for business purposes, the software should also give them access to mileage and estimated time since their last trip. If a vehicle is being used to transport goods, the GPS navigation system may be necessary. You can also choose to integrate the system with your computer systems so that you can upload information directly to your handheld computer or blackberry devices.
Next, you should determine what specific functions your transportation management software should have. For instance, you should decide whether it should provide logisticians with information about your trucks or planes as well as those of your customers. It should also allow route planning and dispatch as well as providing custom routes for the management. Some software also allows users to enter and store the status of assets, such as passenger cars or trucks. This feature is particularly useful if you are working with a large number of vehicles on a regular basis.
Another thing you should consider is the way in which the software will help you manage your workforce. Many systems include the ability to manage the records of your drivers, order reminders, and even to keep tabs on the locations of your employees. These programs can also keep track of mileage and absences of drivers as well as monitor the performance of your drivers during peak and non-peak periods. In addition, the software may be able to help you monitor the health of your drivers and alert you to any problems such as low gas or worn tires.
Of course, you will also need to choose transportation management software that is compatible with your hardware. Since many systems are available to download from the Internet, you should be able to install the software without a lot of hassle. However, if you have a customized system designed to work with your specific vehicles, you may find it necessary to have your IT department to develop the software in house. This will involve a considerable amount of work, but will ensure that you have the right information technology tools to effectively implement the program.
Of course, the cost of transportation management software development will depend largely on the details of your specific needs. While it is generally inexpensive, there will be variations in costs among providers. For example, the more features included and the higher the quality of the programming, the more you will pay. Also, while most providers offer free trials, some will require you to purchase a license before using the software on a daily basis.
Once you have decided on which transportation management software development company to use, it is important to review their credentials. Make sure they have experience in the field and can provide you with a comprehensive written contract. Make sure they are licensed to provide this type of service and that they have the right qualifications and certifications. Lastly, once you sign on the dotted line, make sure that you are satisfied with the results. Your organization will benefit from a well-developed, high quality system that will save your organization money in the long run.