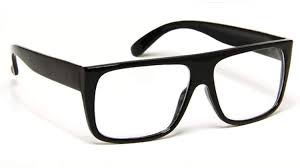 Finding a perfect piece of eyewear is always a difficult task. There are several brands in India from where you can get the best eyeglasses. These brands have many designs available that can be used for purposes, styling, and studying. Eyeglasses help improve your eyesight health and protect your eye from various factors like harmful sun rays, dust, and others. So to help you here we have listed some of the best brands for you from where you can buy trendy eyeglasses, check out the list below.
10 Eyeglasses Brands for Men and Women
Ray-Ban
The brand doesn't need any introduction; it is quite famous for its sunglasses. It is a brand of luxury eyeglasses and also better known for its Clubmaster, Wayfarer, and Aviator. These are some examples; the brand has a wide variety of eyeglasses for you. They also have a gamut of unisex frames to style them as prescribed eyeglasses.
Fastrack
Fastrack is an Indian brand that offers a wide range of fashion accessories. The brand is a subsidiary of Titan Watches, which is a renowned name of the watch industry. The company offers a wide variety of designs of eyeglasses targeting urban youth. Also, it is one of the best brands that sell its product at affordable pricing. You can buy Fastrack glasses from online and offline stores.
Vincent Chase
Vincent Chase is an Indian brand that is owned by Lenskart. The brand claims to offer 100% UV protected lenses to its customers.  You can buy a Vincent Chase eyeglass from online stores like Lenskart. It has 15 days no question asked policy on returning the eyewear.  You can also use codes like the Lenskart discount coupon to avail of huge discounts. 
John Jacob
John Jacob was a German-American optical instrument maker; he is also the man who co-founded Bausch & Lomb. The brand manufactures almost all types of eyewear for every age group of people. It is quite famous for its trendy designs of eyeglasses like full rim and rimless. They are available on various online stores you can easily explore a wide variety as per your preference.
Police
It is an Italian brand that provides fashion accessories. The brand is known for its specialization in the manufacturing of sunglasses. You can go through a range of men and women's eyewear from here. They manufacture polarized sunglasses that help to keep your eye safe from harmful UV rays. These types of sunglasses even help you to see your device screen even in bright sunlight. 
Scott
Scott has an excellent collection of sunglasses and optical for the fashion-oriented generation. They have an extensive selection of eyewear for men, women, and children. The brand is known for its high standard material that it uses to craft eyeglasses. It ensures durability, quality, and perfection in its designs. Scott is one of those brands that offer affordable products with the best quality.
Versace
It is also an Italian brand that offers various luxury fashion accessories. The brand is better known for its innovative designs of accessories. Versace sunglasses are also quite famous with their uniqueness of design and quality. If you love the style and luxury accessories, this brand can be the perfect choice for you. Another best thing is that you can avail their service around the globe.
Titan Eyeglasses
Titan is an Indian brand that offers quite a premium range of fashion accessories. The brand is famous for its eyewear, watches, and jewelry. It is one of the most trusted Indian accessory brands. You will find the trendiest styles of eyeglasses, sunglasses, and lenses from their stores. They also offer fine engineered lenses design with complete UV protection. 
Polaroid Eyewear
Polaroid Eyewear is an American brand that deals with various electronic and eyewear products. They offer polarized lens eyeglasses that keep your eye-safe. It also manufactures the most advanced glare-reducing lenses. The exceptional comfort you can experience with their polarized lenses is unique from other brands' designs.  
IDEE Eyewear
If you love quality and style, then you need to try IDEE eyeglasses. You can choose them for their lightweight frames for a trendy look. They have a wide range of plastic frame eyeglasses as well. It makes them lightweight and quite affordable for everyone. You can explore their range of trendy eyewear online and offline.
Conclusion
This is the list of the ten best eyeglasses brands for you. These brands offer the best in class quality and premium products. You can choose any brand of your choice. Just remember to check for the facts like the polarized lens, anti-glare technology, and others. Try exploring all brands and choose the best piece for you.