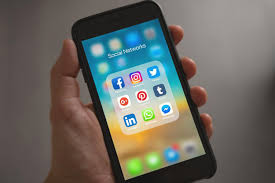 If you want to grow your Instagram following naturally, there are several tips that you should keep in mind. These include engaging with your audience, geotagging your accounts, and using custom filters. Additionally, post more of "you" in stories. All of these methods will help you increase engagement and grow your following organically. But before we go into those tips, let's discuss a few more methods. Listed below are some of the best ways to build your Instagram account.
Engage with your audience
One of the best ways to increase your Instagram following organically is to engage with your audience. The more engaged you are, the more likely your posts will appear in followers' feeds. You can find out when your followers are most engaged by using tools such as Sprout Social and Followerwonk. Test and analyze your audience to find what works best for them. You should also post at times that will resonate with them.
Using carousels on Instagram is a great way to increase engagement. These stories combine several images and tell a story. You can also include subtle branding elements like colors, tone of voice, and specific messages. A marketing strategy that works well on Instagram is to focus on "look and feel." For example, the Samsung US account uses pastel and neutral colors to emphasize its homely interior design. The same principle applies to other social media channels.
Geotag accounts
With the recent changes to the Instagram algorithm, brands and local businesses are finding new ways to attract and retain their customers. One way to do so is to geotag accounts. By using geotags, your business' content can be seen by customers in specific locations and can be easily found by users. You can create an account using your Facebook login and add a location by clicking "Check In" and entering the name of your business. Then, build your content around that location.
Using geo-tagged posts is a powerful way to build your Instagram following. Posts tagged with a location receive 79% more engagement. If you have a physical location, set up a custom location. Otherwise, check in to your city, region, or event. You can then use this feature to find influential people in your area. In addition, you can post inspirational quotes and ask your followers to answer them.
Create your own filters
When it comes to organic growth on Instagram, one of the best ways to get more followers is by creating custom content for your profile. By creating your own custom stickers, filters, and other visual content, you can attract a new audience. Posts with your face filter are sure to get huge reach, and you can even collaborate with other users to create the same content. Tag other users in your posts so that they can promote your page and gain followers.
Another way to build your Instagram community is by using hashtags. You can use hashtags to get more views, but you should be sure to give credit to other users. The hashtags that are popular in Instagram will help you gain new followers. Another way to get more followers is by reposting other users' images. This will give your account new content and build a community. Also, if you are creating images for your Instagram account, you can add hashtags to your posts.
Post more of "you" in stories
Instagram Lives are a fantastic way to grow organically. You don't need to be crazy to go live on Instagram – you can simply share a quick life update, chat with other users, or share a photo of yourself. This new feature will help you grow organically in 2022 – and will only increase your reach as they continue to grow. The good news is that Instagram is even paying you to go live!
Stories are a great place to post more of "you". By posting more of yourself, you'll inspire your followers to follow you and share your profile. This will increase engagement, which helps the Instagram algorithm push your content further. Engagement is an essential factor in building your Instagram following organically. However, there are some things you should avoid. Don't just post photos and videos of your new baby.
Comment on other users' posts
To grow your Instagram followers organically, comment on other users' posts. Instagram's algorithm will reward you for engaging with other users. Leaving a meaningful comment will increase your chance of being seen by new followers. Additionally, if you leave a comment that is relevant to the post, other users will be more likely to click on it. Therefore, it's worth the time to engage with other users to build your Instagram following organically.
Another way to build your Instagram audience is to participate in Instagram Follow threads. Instagram Follow threads are communities where people with similar interests share their posts. Those who participate introduce themselves in the comments of others' posts and follow one another. This is a great way to get 60 to 100 new followers within a day! One of the best parts about these groups is that all the participants are real accounts and you can see results within a day or two.