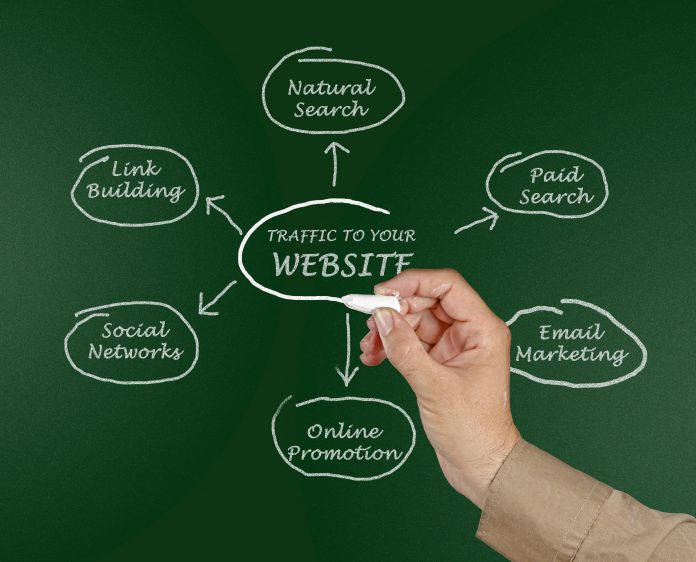 Clearly you need an effective website that is designed properly to generate traffic and revenue. When you design a site properly, you can outpace your competitors right away. It's not a given that design techniques that you heard about a year ago will work today which is why this article is so important to read. Here are some important thing to know about web design.
Make sure your text and background has the proper contrast.
There's evidence showing that white text on a black background is easiest for most people to read, but other colors are fine so long as they're readable. Also keep in mind that people with visual impairments may not be able to read your site if the contrast is poor. Check to see if your site complies with various contrast standards using the tool at http://snook.ca/technical/colour_contrast/colour.html .
You want to ensure that your site has passed the NoScript test.
You can add this extension to Firefox, and then use it against your website. Some content, like ordering systems, will not work properly without scripts, but when your site is completely blank when scripts are turned off, then that's not a good sign.
Don't use frames.
It isn't the 90's anymore. Frames worked well in the earlier days, but there are too many flaws in the design. Designs on frames can make it hard for people to get your site bookmarked and they won't like scrolling either. Use other ways to make your site easier to navigate instead.
Make sure that you use the right anchor text.
The anchor text of a link should clearly describe what the visitor should expect to see when he clicks on the link. For instance, if a link leads to your widget ordering page, the anchor text might read "Order widgets." Specifically avoid using "click here" as anchor text.
Use JavaScript only when necessary to avoid losing some potential viewers.
For some people visiting your site, Java will cause problems instead of providing improved functionality. Browsers upgrade to newer versions regularly. Many visitors use outdated versions of various web browsers, which means your code might not be supported. Also, some visitors will not have JavaScript enabled. Both of these elements can prevent users from fully experiencing your website.
To help your web pages load quickly, you should compress all the images on the website page.
If you have images that are compressed then pages will load much faster. Nothing is more frustrating to viewers than waiting for a 250k graphic to load when it should really only be 20k.
To help your website visitors find their way home on your site, always include a link to your homepage on each page of your site. Having a home page link that is visible allows your reader to easily make their way back to starting point. If you do not have a home page link then your visitors might get frustrated and leave your site altogether.
Keep your education ongoing.
Websites are constantly changing, every day, and if you stop learning new things, you may find yourself falling behind the pack with your designs. Try to convince yourself to learn one new thing each day, be it programming a new background, or a simple HTML setup.
Make sure your business logo is well-designed and prominently on every page of your site.
Your logo is a key component of your brand, and it should be one of the first things people see when they go to your website. If you can't come up with a good idea for a logo, there are design firms that will make you one at relatively low cost.
If you are new to web design, you should start with a very basic layout. This allows you to modify the structure as you become more comfortable with design principles. Learn the basics first, then add to and improve your site design as you get more comfortable with the technology.
Site maps
Site maps are an excellent piece of technology that allow users and search engines to get a better view of your site's functions and layouts without extra work. Include a link to your sitemap from the homepage and leave it as simple as possible. The sitemap doesn't need fancy graphics or fonts, just layout your website and update it when needed.
Do tests on your site to make sure that it's up and running properly on different operating systems and different type of browsers as well. When you do this you then cover all of your tracks and make sure that as many users as possible are able to browse through your site.
Be sure to check around for people that can assist you with learning programs such as dreamweaver and photoshop. You can learn a lot through the internet but nothing beats hands on training from someone who is experienced with these programs, so talk to a friend and see what they can teach you.
When you design your website, make sure the site and all of its content is visible to everyone. Ideally, you should test your web design in several different parts of the world. This is definitely something you want to do.
Make sure you place ALT image tags during your web design.
These tags are very helpful for those web surfers who view the web with images turned off, as well as to those web surfers who are visually impaired. The ALT tags can be read out loud by text-to-speech software.
It can be helpful to become a CSS (cascading style sheet) expert.
CSS is where the real design takes place and it is different than HTML. These style sheets are going to be what your site uses to have a look that's not too different on each page. Style sheets also make it a breeze to apply universal changes across your entire site. For instance, if you wanted to change one font to red, you'd just find and change that single line of code.
As you have seen, great web design can make or break your online presence.
A poorly designed site can end your online career before one dollar is earned or launch your finances to a new level. It's important to educate yourself about the ins and outs of Web design before you begin. Using the above advice will help you effectively design a web site.