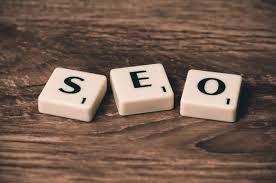 If you own an eCommerce business, SEO should be your top priority. You might not think about it as often as other marketing strategies, such as social media or email campaigns, but your website's search engine optimization can make or break your company's success. If you're looking for tips to improve the SEO of your site and generate more revenue, focus on these five powerful SEO strategies to dominate search engines and boost engagement. 
1.Craft an SEO-Friendly Website Structure 
The structure of your site is an integral part of SEO. The more precise and straightforward the navigation, hierarchy, and organization of information on your website, the more likely customers will find what they need and stick around. It's also important to make sure that your site ranks well on search engines. Optimize the title, description, and heading tags for every product or service on your site. 
The SEO industry is $80 billion and is growing every year. Businesses are desperate to gain visibility in Google and are willing to spend thousands of dollars to do so. There has never been a better time to start learning about this industry. But how do you get started? Read on to find out about the best seo agency course and how to become one of them. This article will give you some tips and tricks to succeed in this competitive industry.
An SEO-friendly website should feature: 
Clear Site Hierarchy: Make your site easy to navigate with a clear structure. A good hierarchy for an eCommerce website starts from the home page and then branches out into subpages for products. 
Clean URL Structure: Keep your titles and URLs as clean as possible. An SEO-friendly URL should include the names of the products you're selling without using product identifiers like styles or color. 

Strong Site Title:  The title is the first thing customers see on your site, so crafting a strong one is key for letting visitors know what to expect from your brand. Make sure it includes keywords about your products, business, or industry. 

Strong Site Description: Your site description should be clear and concise to give prospects the information they need to continue along the purchasing path and to encourage leads that may be on the fence about buying your products to take the plunge. 

Navigational Breadcrumbs: Include navigational breadcrumbs on your site to guide customers where they need to go. Breadcrumbs are the links that appear underneath each page title on an eCommerce site which create a trail that customers can click to get back to the homepage or previous page. 

2.Create a Robust Keyword Strategy to Drive Traffic 
Once you have the structure of your website down, it's time to start thinking about keywords. Keywords are an essential part of SEO because they help search engines categorize your site and determine how to rank it on SERPs. Consider what people are searching for when they make queries related to your products and use multiple combinations of popular, relevant terms. For example, if you're selling bedding for medium-sized dogs, your keywords might include "dog beds," "medium dog beds," and "beds for medium dogs." 
Make sure that your keywords are relevant to the products you're selling on your site and to your company. You don't want to waste time or resources on keywords that won't drive traffic or attract customers looking for what you're offering, so make sure you focus on the correct search terms. You can also create a negative keyword list, including words that drive unwanted impressions or clicks from users who are unlikely to follow through with a purchase. Making a list of irrelevant keywords to your brand can help manage your budget and maximize your digital marketing ROI.  
Once you have your keywords, it's time to start optimizing your site so that customers can find you. Make sure that your pages include the keywords in these three places: 
Meta Title Tag: Your site's meta title tag appears as a tab on the search engine result page (SERP). Make sure it includes one or two of your most important keywords. 

Meta Description Tag: The meta description tag should be a sentence or two about your business and what it offers. It appears as an advertisement in the SERP, so make sure it's compelling enough to capture a visitor's attention. 
URLs: Your URLs should include your keywords so that search engines can easily categorize them. 

3.Create Content That Customers Will Love 
Your content is the best way to tell your customers what you have to offer, so make sure you're engaging them with content that they'll want to explore. Carefully crafted content shows customers that you understand what they want, proves you're passionate about what you do, and confirms you're committed to standing behind your products. Create webpages and blog posts designed to reflect your brand's personality, demonstrate your values, and make customers feel good about making purchases on your site. You can feature information about the products you sell, news related to your industry or business, and product reviews. 
Regularly Search for Broken Links to Fix 
Broken links are a big SEO no-no because they can lead to 404 errors on your site, preventing search engines from crawling the pages. When customers see the 404 page instead of the content they were looking for, this provides a negative user experience, makes your brand look unprofessional, and likely drives them right into the hands of your competitors. Checking for broken links on your site ensures that customers can find what they're looking for quickly and easily – even if they click a link from an outside website. You don't want to lose customers because they couldn't find a product or were forced to navigate your site multiple times. 
Implement Hypertext Transfer Protocol Secure (HTTPS)
As the eCommerce industry has grown, businesses have had to deal with a great amount of cyber theft. Customers are scared of inputting their personal information, like their address or credit card. So, many have used eCommerce websites as a browsing tool, then carried out the actual purchase in person.
Fortunately, there are ways to work around this to keep customers secure. An HTTPS protocol is a safe and reliable way to ensure customers' information is protected. With HTTPS protocols, the data exchange between the eCommerce server and the customer's browser is encrypted. Customers won't have to worry about their information being stolen or hacked, and more business will return online.
By prioritizing SEO in your eCommerce business and closely following these five strategies, you can help search engines find and rank your site so that customers will always be able to find what they're looking for. Of course, not everyone is expected to do this alone. Connect with an SEO expert to determine how to implement these strategies on your eCommerce site for the greatest success. 
​​Author Bio: Alyssa Anderson is the Content Manager at Zero Gravity Marketing (ZGM), a digital marketing agency in Madison, CT. ZGM is known for developing overarching marketing strategies and specializes in Pay-Per-Click, SEO, content marketing, social media, development, design, and eCommerce services.