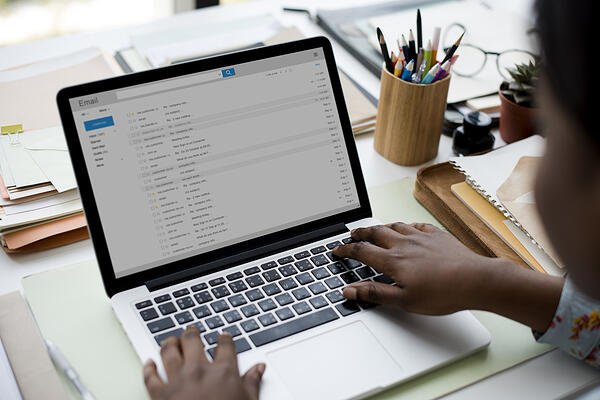 AI is an important technology for modern marketers. It is an advanced machine that can learn from human behavior and create a better customer experience. It can be used for content creation, paid search, email marketing and more. The technology helps marketers create new workflows, optimize marketing spending, and augment product feeds with image recognition and predictive analytics. These advancements are creating an exciting and dynamic environment for marketers.
Currently, nearly seventy percent of business leaders are using AI in their marketing. The advancements in AI have enabled businesses to build powerful digital strategies and increase ROI. Teleflora has utilized AI in its digital marketing strategy by creating a customized profile of each customer and predicting their future behavior based on past purchases and behavior. By analyzing historical data, AI is helping businesses grow in sales and ROI.
AI can help marketers understand their customers better. It can analyze a vast amount of online content from blogs and social media sites. From this, marketers can create customer personas based on their behavior. This will help them segment their customers more effectively, and they can avoid advertising out-of-stock products. However, some businesses have long relied on the conventional marketing model and may be seeing the effects of AI-powered marketing campaigns.
The use of AI in digital marketing has already revolutionized the way that businesses advertise. By using AI to create more personalized content, businesses can target audiences with greater precision. This technology allows businesses to target specific groups of consumers with their advertising messages. By utilizing AI, companies can use data to optimize their campaigns and make them more effective. Many companies now employ AI in their digital marketing campaigns, and it is helping them grow their business exponentially.
While AI has been around for years, it is still a relatively new technology. It can be used to personalize marketing messages, send targeted discounts, automate push notifications, and improve mobile marketing. While AI is not cheap, it is still a much more affordable alternative to testing and implementing various strategies. The benefits of AI in digital marketing are numerous. They are: All-purpose, more efficient and cost-effective.
The changes that AI in digital marketing are far-reaching. The advancement of voice assistants is becoming increasingly common, and companies can even customize webpages for their customers using AI. This means that the roles and skills of media professionals are evolving. While AI-powered platforms will eliminate some of the human labor, they will require humans to oversee the campaigns. This means that they must have the knowledge and expertise to test theories, gather insights, and deliver results.
As AI is becoming more widely implemented, it will be easier for marketers to target the right strategy to the right audience. The changes that AI marketing is bringing in digital marketing will change the way we use information and communicate. As a result, they will need to adapt their services and strategies to meet changing consumer demands. So, as they become more familiar with AI, they will be able to make smarter decisions and optimize their strategies.
As the AI industry grows, it will be necessary for marketers to continue to be creative to keep the company ahead of competitors. This is why AI is important for marketers, as it can be used to generate valuable insights about their customers. Ultimately, it is the most important part of the digital marketing strategy. And it is essential for the business to adopt AI technologies and make it relevant to their audience.
By analyzing the behavior of your customers, AI can provide more personalized offers and more accurate recommendations. By using behavioral data, AI can also enhance customer loyalty by predicting purchase behavior. Artificial intelligence makes it easier for marketers to analyze data to make better decisions. And this is something that will be essential in the near future for marketing departments. And with this, they can create better experiences and boost sales.