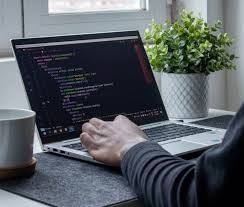 Every year that is about to end is the ideal time to plan how to start a new period, taking advantage of every opportunity visualized in the past. And technology is an essential area of ​​the companies in which this premise applies. Therefore, you need to know the 12 technological trends that will shape the future of digital business and innovation in the next three to five years.
According to Gartner, these technological trends will be a guide for companies like yours to grow, digitize and increase their efficiency. Whether in the context of a pandemic, such as COVID-19, economic crises or any adverse situation. So CEOs, chief innovation officers, and IT executives pay close attention:
data fabric
Integrating data across platforms and users so that it is available when needed is an urgent need. Once you know what data and how it is being used, you can reduce data management by 70%.
Benefit: Quadruple data usage efficiency and halve human-intensive data management tasks.
cyber security mesh
A traditional approach to perimeter-centric, fragmented security exposes enterprises to breaches as digital business assets are spread across the cloud and data centers.
The solution lies in adopting a composable identity-based security architecture to create a scalable and interoperable service. In this way it is possible to protect all assets, regardless of their location.
Benefit: Reduce the financial effect of individual security incidents by 90% on average.
Privacy Enhancement Computing
Having data is not enough, to obtain its real value you have to go further. Privacy-enhancing computation (PEC) approaches allow data to be shared across ecosystems, create value, and preserve privacy.
Benefit: Manage previously processed data without confidentiality risks.
Cloud native platforms
Doing a migration to the cloud by collecting all the legacy workload increases the workload; requires intensive maintenance; and miss out on the benefits of cloud storage. Therefore, it is necessary to adopt cloud-native platforms that take advantage of the elasticity and resizing of cloud computing and thus accelerate the realization of value.
Benefit: Reduce dependency on infrastructure, freeing up time to dedicate to running applications.
Composable apps
The use of merged teams will be left behind. Not having programming skills, having inadequate technology, or being responsible for tasks with tight deadlines are a few reasons. Therefore, it is necessary to adopt composable applications that contain packaged business capabilities or packaged-business capabilities (PBC).
Benefit: Create apps quickly and reduce time to market.
decision intelligence
The current global context forces companies to make better and faster decisions. One convenient way to do this is by adopting decision intelligence, which improves and accelerates business decision making by modeling it through a framework.
Benefit: Integrate data, analytics, and AI to create decision intelligence platforms that support, augment, and automate the process.
hyperautomation
For a company to grow, digitize and achieve operational excellence, it must pay attention to hyper-automation. This business approach identifies, investigates, and automates as many IT and business processes as possible. Orchestrating various technologies, tools, and platforms, including robotic process automation, low-code platforms, and process mining tools.
Benefit: Appreciate the total cost of ownership 40 times, making adaptive governance a differentiating factor in corporate performance.
AI engineering
Adopting AI is no longer enough to help companies move beyond the consequences of the pandemic. It is necessary to go one level higher with AI engineering, which powers AI model updates, using built-in data and models, as well as development portfolios; in order to systematically derive business value from AI.
Benefit: Multiply by at least three the value generated by companies' artificial intelligence initiatives.
distributed enterprise
The COVID-19 pandemic, remote workers, and new ways to engage consumers demand a distributed business. In other words, a company with an architecture that prioritizes the virtual and the remote to digitize the points of contact with the consumer and create experiences in support of the products.
Benefit: Increase revenue 25% faster compared to the competition that does not apply it.
overall experience
If a company seeks to interconnect and enhance its business for all stakeholders, it will have to apply the total experience, unifying these four disciplines:
customer experience

user experience

employee experience

multi-experience
Benefit: Achieve higher levels of customer and employee advocacy.
autonomic systems
Autonomous systems, physical or computerized, manage themselves to learn from their environment. But unlike autonomous or automated systems, they dynamically modify their own algorithms without software updates.
Benefit: Respond quickly to change and make it easy to manage complex environments at scale.
generative artificial intelligence
The technologies that are truly capable of multiplying capabilities are those that innovate on their own. For this reason, companies should consider using generative artificial intelligence, which learns a digital representation of artifacts from sample data and uses it to generate new, original, realistic artifacts that bear some resemblance to the initial data, but they are not their repetition.
Benefits: Enable generative artificial intelligence to function as a rapid innovation engine for businesses.
Although these technological trends alone represent a change with multiple benefits for companies, it is a fact that they support and reinforce each other. Adopting or adding them to your information technology strategic planning will help you resize, adapt and grow your business in 2022.