One of the basic reasons why you need to know the keys to building a personal brand is because it is becoming the new Curriculum Vitae. And, in fact, it is becoming a determining factor when it comes to moving up professionally .
Marketing has gone from being just a sales technique to becoming a mixed process of promotion and branding. There are thousands of companies offering the same type of products and services. And, even so, they carry out their respective actions in the market.
That's brand. Being a successful brand entails having your own identity . A base that shows the world who it is, what it pursues and that people know how to quickly relate their values ​​to it.
And branding is not only valid for brands and companies. Nowadays everything is a brand. So it is important that you know the keys to building a personal brand.
What is personal brand?
Your personal brand is your essence, what you leave when you are not. It is what they say about you when you are not there . And, to make sure that what is being talked about is good, you must work on it.
Don't forget, we live in the age of Google. All the information you need about something or someone is within reach of a click. For example, those who are most prepared or experienced are not currently more likely to find a job. In this digital age, the one with the most possibilities is the one who knows how to move intelligently and has more visibility .
And so it is with business too. That's why you need the keys to build a personal brand. You need to create your identity and make it strong. The generic is very seen. But you need to stand out, look for what makes you unique. What no one else specializes in.
As you can see in the Technological-Coaching infographic, it will be your best cover letter. So it's time to get on it.
Keys to building a personal brand
When starting to develop your identity you have to take into account several factors:
1.- Learn to detect your own values
Who are you? What do you offer? What is your contribution to the market? What makes you different from the rest? What virtues could you highlight about yourself?
These are some of the first questions you should ask yourself as one of the key steps to building a personal brand. If you don't know what to highlight, there will be no starting point.
The best thing in this case is that you do a SWOT or SWOT analysis of yourself . This way you will not fall into the error of trying to project the ideal attributes that you would like to achieve. But you will project exactly what you are good at.
Among the most demanded personal attributes are creativity, charisma, efficiency, specialization, adaptability, ethics, etc. However, not all of them are worth creating a personal brand.
2.- Understand your industry and be close to your competition
One of the keys to building a personal brand is to be up to date. And this implies knowing the latest trends in your sector, the most relevant news, and, of course, being very clear about where your competition is.
To do this, the best thing you can do is an analysis of your digital competition . And do it often. If you know the business model of a company, you will know how it works to stand out. And perhaps there are more people like you, with your same knowledge and similar virtues who have managed to create their personal brand and stand out to your target audience, while you are still at it.
Detecting those people and doing an analysis will serve as one of the best sources of information. Not only to be up to date in your sector, but also to know what you like, what you don't, what is done well, what is done badly and try to stand out in those " gaps " that your competitors have overlooked.
3.- Be visible and accessible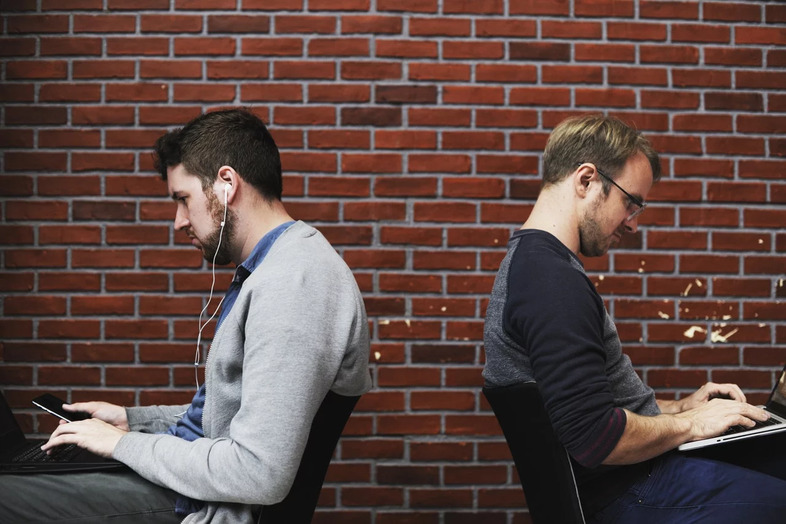 You can't hide in your office behind your computer waiting to build your brand. What you need is to go out and make yourself visible. It is useless to be a professional of ten if nobody really knows you. For this reason, networking is one of the key points to gain visibility and create that brand.
But be careful. Many network in the wrong way. Do not present yourself to the world by focusing on your own needs and seeking your personal benefit. You should never completely ignore the needs and desires of those around you. In fact, it is there where you can get several keys to build a personal brand.
Ideally, you want to make sure you give the other person a chance to benefit from what you have to offer. And to create relationships. It is very important that you resume contacts, organize your own events, attend congresses or seminars in the sector… Everything that has to do with being seen and surrounding yourself with people who interest you.
4.- Show your personality and be transparent
Values ​​such as coherence, authenticity, naturalness or transparency prevail when creating your personal image.  These are the basic principles to consolidate your image in a strong and lasting way. And to reinforce a good reputation.
It is essential that you manage to transmit credibility and security in all your channels. In fact, a study on how users see companies on social networks reveals that one of the keys to building trust is  showing one's personality.
It goes beyond showing what you sell or the link you have with your products and services. You need to transmit, through all channels, what you represent . And keep a firm attitude in all of them to continue with your own style.
5.- Do not try to be an expert in everything, stand out in something and create content
As an entrepreneur in a certain professional field you have to start by sharing your knowledge . Only then can you position yourself as a true professional, strengthen your reputation and your credibility.
One of the keys to building a personal brand is to offer quality content . It is one of the ways to show the rest of the world that you really know what you are talking about, that you know your field perfectly and that you have it mastered. And, for this, you will also need to use a suitable language or at the level of the people you want to be found.
In other words, if you want to create a personal brand and reinforce your image as a child education professional, you will probably need to convey confidence, creativity, charisma, camaraderie… And the content you share will have to be related to this. Including the language used, since you will be interested in making yourself recognized before a very specific target.
But if, instead, you need to brand yourself as a professional in email marketing, your technicalities, your content… The whole message must be different.
6.- Keep your database updated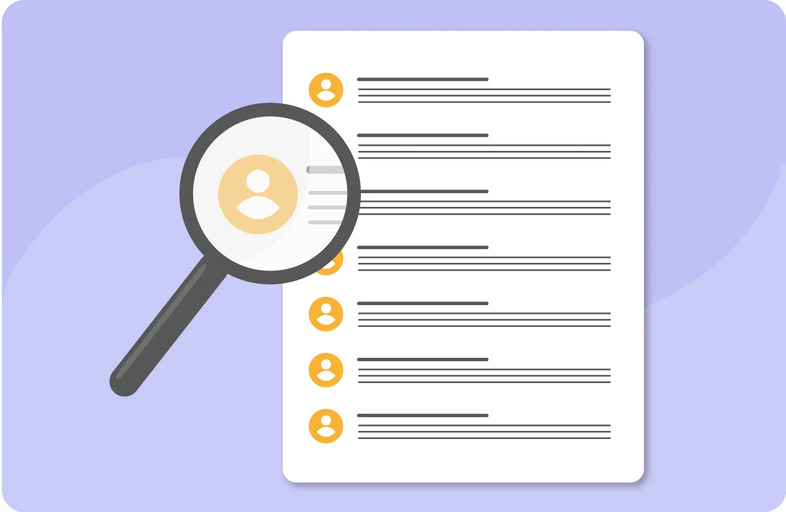 In the same way that your personal brand grows, your contacts will too. Therefore, it is important that you keep an updated and segmented contact list . Since it is possible that some are more interested in certain content or qualities of yours, and others others.
This can also serve as a search source when you need something. But these contacts can also serve as a reference when you have an opportunity. The point is that you need to strengthen your relationships, strengthen ties and share knowledge.
7.- Do not forget the work in social networks
Social networks are an online marketing channel of vital importance when creating a personal brand . Its function is not only that you can communicate and spread, but little by little you are able to count on brand influencers , relevant people and/or companies with whom you can interact, collaborate and who knows whether to strengthen professional ties.
To do this, create your Fan Page on Facebook and work to position it properly, optimize your LinkedIn profile, your Twitter, Pinterest, Instagram or Tik Tok account.