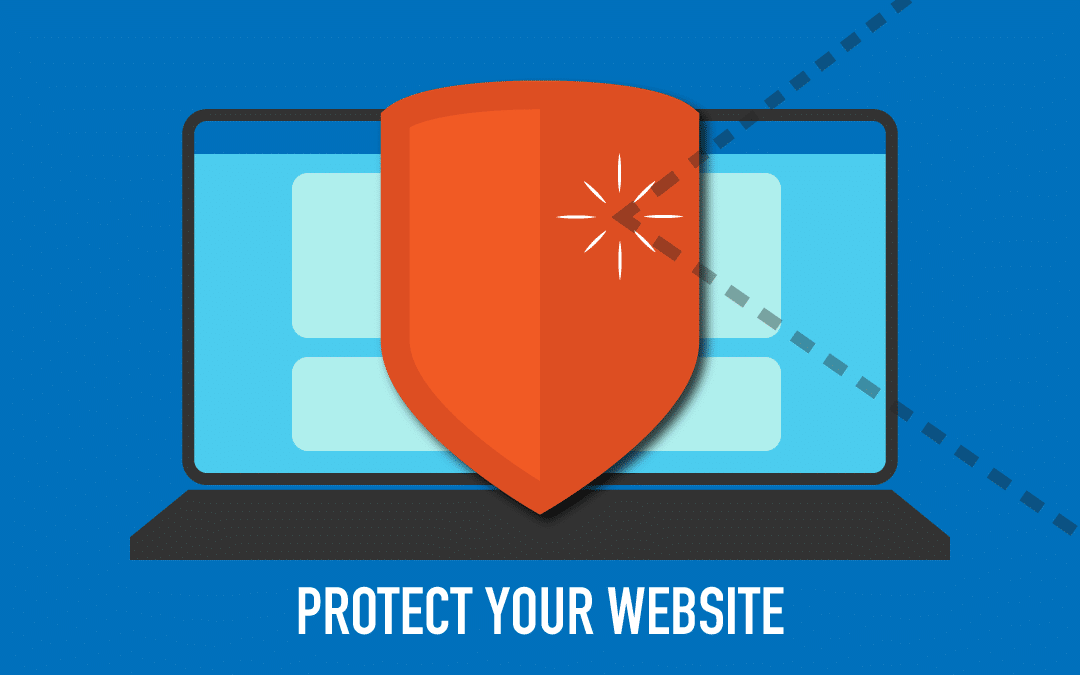 We work hard to make our websites grow and gain more traffic. For any company or individual, the darkest nightmare is just a thought of a website being overtaken by hackers. Nothing could be worse in the webspace. You may think that your website is not valuable or has the necessary credentials, but you are not correct. Even the site with lesser responsibility for handling colossal data is at risk because hackers are interested. They can hack the account to plant ransomware, use the website as an email reply for spam, or use it for illegal functioning. Before it's too late, we should be aware of what to do to protect your websites from hackers. Go ahead and read the following ways to keep your website safe.
Must-have Web Application Firewall
Every website, huge or small, should have a Web Application Firewall (WAF) to protect it from hackers. The firewall has a vital role to play; it reads all the information passing through the data. It sits as a strong wall between the data connection and the server. It would come as a software base, hardware base, and could base. You can protect your website using modern WAF to tap and block any attempt to trespass. It is efficient to block spammers and malicious bot.  It is crucial to protect your website using a firewall.
We all know that changing the password is essential, but we often don't take it seriously. This can prove to be disastrous if hackers seep through your website.  Therefore, you should inculcate healthy password keeping habits. Your password should include an uppercase letter and alpha-number elements which would protect the information for long. You should not commonly store the password; instead, save it as an encrypted value.  
Regularly Update Your Software
The most critical step to protect your website is to update your software regularly. It is easy to say, but if you miss updating the software, you risk all your information on your website. You need to update the server operating system and those running on your website. You can get the services of a hosting company like Hostgator to upgrade your software regularly. You can get a hefty discount using Hostgator coupons, and you need not worry about regular updates. This will protect your website from hackers in the long run.  
Protect for the attack of  Cross-site Scripting 
Cross-site scripting or XSS attacks can target directly to the users of the website. If the hackers successfully plant malicious script into the web, it can affect the search fields, comments, cookies, and more.  The best way to protect your website is by advancing the security development lifecycle (SDL). This ensures coding has fewer errors in your application. Adding to this, you can make your users enter and re-enter the password to access your website.  
Be aware of the SQL injection attack. 
The hackers can be a threat to your website if they successfully inject malicious SQL into your website's code. There could be cases where a rough system into the websites' query could change and delete stats and data. You can use parameterized queries to prevent this attack. Therefore, carefully examining the code loopholes and being aware of the attacks like SQL attack and XSS attack is essential to keep your website safe.
Prevent the files to be uploaded
For the websites, a file upload has always been a significant concern. Through this, the hackers can reach to the valuable data of the website. This poses a constant threat, and no matter how minutely you check them, the bugs can still give way to the hackers. Yet, every problem has a solution. So, to protect your website with such treats, you can limit or prevent direct access to files that are uploaded. Instead, it is wise that it is stored outside the main directory. The web host can manage this you have hired.
Delete the form auto-fill credentials
Many times, we have easy access to our details and save time entering the same information, again and again, we save the credentials in our system or phones. This might come handy at times, but this can land you in great trouble. If the website is hacked, your credentials will be exposed and misused. Make it the habit to enter your details while filling any form and not saving it. It would help if you inculcated this habit for all kinds of online usage.
Conclusion
As we are protecting our companies physically with many security measures, we need to protect the website as well. The website is even more critical to be protected. There are plenty of ways to do that, so it is essential to know and apply. You can install a web application firewall, keep a strong password, protect from code injection attacks, limit the file down, and delete auto-fill credentials. These steps can keep your website safe and secure. You can get the service of reliable and trustworthy web hosting companies. Here we have listed seven essential ways to protect your website from hackers, which will surely help you protect your site for any hacking agent.