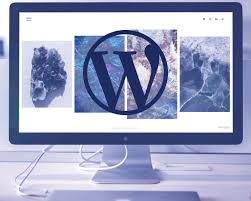 Selecting a WordPress theme
is the first step to creating your online business. But not all WordPress themes are created equal, so here are some tips on selecting the best WordPress theme for your website. There are literally hundreds of thousands of WordPress themes available to download and use. But there are a few things you can do to limit your selection to themes that will get results. Here are 4 steps to help in selecting a WordPress theme:
Customize It:
As with any software, it's important to customize your theme. If you need more functions or wish for extra plugins, take a look at the theme documentation and make sure to have your requirements in mind before buying the theme. Most themes offer a basic form of customization, but it's always a good idea to go a step further and customize your theme to meet your needs. This is a lot easier to do when working with WordPress as it's easy to add extra components and features via the "Add Ons" area.
Free Design:
Many WordPress themes are offered as a free download. While this sounds like a great idea, it can come with some problems. Some themes are poorly coded or just don't work at all. The worst thing is that a free theme can actually hurt your site's performance and SEO ranking. Before downloading a free theme, make sure it meets these requirements:
Secure Your Site:
Since most free sites are hosted on shared servers, someone has to set up the server. If you are hosting your site with a shared server, it's vital that your hosting company provides security to prevent malicious attacks from websites that are not secure. You'll also want to ensure that your hosting company offers backups of all files and databases. WordPress automatically includes a backup program. When selecting a hosting company, ask about security features.
Customize Your Site:
Adding WordPress themes is simple. Just choose a theme from the "Add Ons" area, follow the installation instructions, and customize your site. Once you've customized your site, it's easy to change elements like color and font styles with one click. It's also easy to update your plugins, create new panels, and more. This is just one of the many benefits of WordPress, which makes it the perfect platform for creating any type of online business.
Easy Content Management:
There are literally thousands of plugins available for WordPress. Not all of them are free, but there are dozens of low cost, paid plugins that will simplify the process of managing your site. Many of these plugins also have screenlets and documentation that will walk you through the process of creating and installing them. These are a terrific investment in time as they'll pay off by reducing the number of clicks needed to manage your site.
SEO Optimized: Using a WordPress theme will optimize your site for search engines. There are literally thousands of keyword phrases and short codes that can be optimized for your site. This includes title tags, descriptions, headers, and more. A well designed theme will be able to pull relevant keywords from the most popular search engines and place them in a variety of ways within your content. This makes your site easy to find and more inviting to visitors. You'll see an increase in targeted traffic as a result of optimizing your site for search engines.
Customizer Options:
WordPress offers several different customized options that you can use to customize your site. Some of the most popular include a site map, permalinks, and login fields. Each of these options is self explanatory and can be customized by a click of a button. A site map will display a map of your entire site from left to right and will highlight the pages on your site with its arrows. Permalinks will display a list of your most recent posts as well as any customizations you have made to the URL structure.