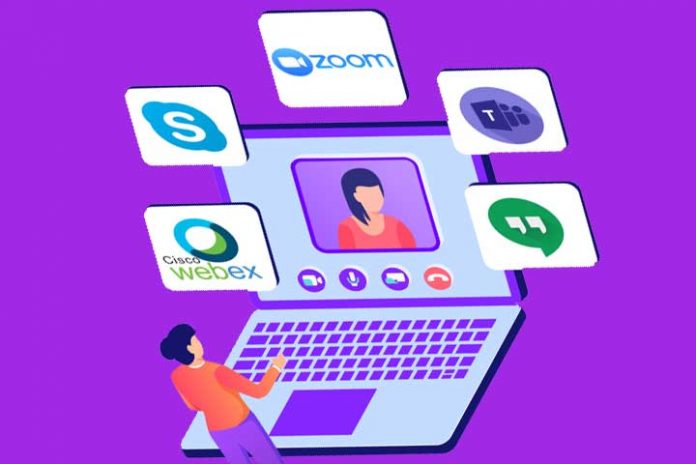 Online Meetings (also called virtual meetings or video meetings) are tools to help people stay in touch with each other even when they are not physically together. Online meetings can be conducted by people using a computer, a mobile device such as an iPad, or even their smartphone. With today's busy lifestyles, it is not always possible to meet up in person with others. In these cases, people can use tools like online meetings to communicate with each other. There are a variety of options available for setting up and using meetings.
If you choose to go with a web-based meeting provider, there are a few things that you should take into account. First, you should create a good first impression by making sure that the website and the meeting service are professional. Remember that you do not want to project a casual appearance through the website. Presentation plays a big role in making people feel comfortable about meeting with you. Another thing that can help in making a good first impression is to provide good service. The more helpful you are in the first meeting, the more the people will trust you and your ability to handle the meeting.
Online meetings should be well organized. Attendees should have access to the agenda, which will tell them when they have to arrive at specific times. This will prevent a meeting from lasting too long, or from becoming disorganized. It is also important for attendees to be able to clearly understand any information that is given to them, especially if they are new to the meeting.
Online meetings can be used in a variety of ways. Many people use them for receiving feedback about their products and services. They are also a great way to communicate with co-workers or sales professionals. With a simple shared screen, a panel, or even a whiteboard, you can easily create an interactive online meeting.
Online meetings are also used by many businesses to interact with potential clients or other business partners. In this way, business partners can see what the company has to offer them and make it easier for them to decide if they want to do business with the company. Online meetings make it possible for partners to meet each other without having to travel. Business meetings online can also help businesses keep in close contact with their key players – customers, suppliers, and employees. This is a great way to make sure that everyone is on the same page.
While there are many positive aspects to online meetings, there are also some potential problems. First, some companies have found that they can benefit from using video conferencing instead of attending an online meeting. Some managers have also found that they struggle to understand everything that is being said in a video-based meeting. When participants need to have a question answered, it is sometimes hard for them to find a live person to do so.
Online meetings have come along way since they were first introduced. Nowadays, people are able to have meetings any time of the day or night. This means that managers have more flexibility when scheduling meetings. Also, the amount of time that is saved on each meeting makes each one a lot less stressful. If you find yourself running short on time before meetings, consider using video conferencing.
The benefits of online meetings are apparent. They allow people to get together from different parts of the world, speak with each other, and hold meetings that take place while working on their laptops. Companies are finding that they can save a lot of money by using these types of meetings. Online meetings are becoming more popular because they are easy to set up, require little travel, and most importantly, they are affordable. They are a great option for both small and large businesses. If your business uses them often, it might be time to consider trying online meetings.