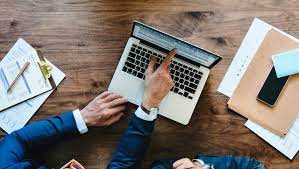 Keys to Creating Your Own Business
There are several keys to creating your own business. These include creating a business plan, finding a business partner, and securing financing. If you follow these steps, you should have a strong foundation for your business. In this article, we will go over the keys to creating your own business, as well as how to get started.
Creating a business plan
Business plans help you set clear objectives and keep the business on track. They provide a roadmap of your business, detailing everything from what you'll sell to how you'll market it. In addition, they can help you overcome obstacles and identify what your business needs to sustain itself.
The best business plans start with a thorough market analysis. In this way, you can determine the size of your target market, which will help you craft a business plan that's effective for your company. Some entrepreneurs make the mistake of ignoring niches that are too small, but they're important to consider if your venture has potential. Depending on the market size and your ambitions, you may be able to find an opportunity in a small niche, such as a product category with few active customers.
Your plan should also include financial projections. A good financial model can convince investors or lenders to invest in your company. You can also include an appendix with your company's legal information, co-founder's resumes, or other essential information.
Finding a business partner
One of the most important steps when starting your own business is finding a business partner. A partner should have different skills and backgrounds. In addition, you should find someone who has a similar idea to yours. You may also want to avoid choosing someone who is not financially stable.
Creating a business is an exciting but challenging venture, and a partner can help you by sharing the workload and offering invaluable insights. Unfortunately, it's not always easy to find the right business partner. In fact, it can be like searching for a needle in a haystack.
After identifying candidates, the next step is to conduct a background check. Just like with your own employees, you'll want to ensure that a prospective partner is who they say they are. It's also good to look at their career history and background.
Getting financing
If you don't have a large amount of money, you can borrow money from your family or friends. You can get low interest loans from these people without the risk of points or fees. However, you must make sure you prepare your financials and business plan. In addition, you should put everything in writing.
If you don't have enough money in your nest egg, you can get a home equity loan. You can also sell your property and possessions to get the money needed. In some cases, you can sell your property after you get the loan to start a new business. The second most popular option is getting a business loan from your family members. Most of them are willing to lend you money and make an investment in your business.
Before applying for a business loan, you should have a solid business plan. You should also prepare an expense sheet, as well as a financial projection for the next five years. These documents will help you determine how much money you should ask for and convince lenders that you are making the right decision. You should also contact banks and credit unions and compare the loan offers.