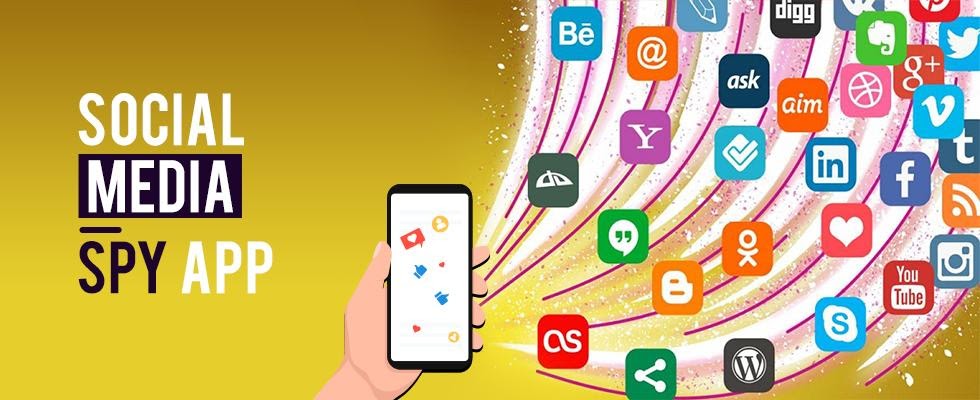 Social media has become an addiction to youth over the last decade. Therefore, teens are used to spending hours and hours on their digital phones and download social messaging apps like Facebook, Instagram, Snapchat, WhatsApp, Line, Vine, and many more. 
Therefore, young kids have become have got health issues like digital dementia, ill sleeping patterns, and plenty of psychological disorders. Apart from health young teens have become vulnerable to online predators because of excessive use of social media and back to back encounters with the online bullies, stalkers, and sex-offenders.
Dangerous outcomes of teen's social media usage
According to the stats, 1 out of 5 teens bullied online because of the excessive use of instant messaging apps on cellphone devices. Furthermore, 95% of teens have access to the phones connected to the internet. Most of the teens do believe in sharing sexually explicit messages, photos, and videos on social media apps and on websites to friends online.
 The habits of sexual hookups, online dating and get involved in daring social media trends are common among teens these days. The predators online are always in the hunt of young kids and teens. Even these days' young teens are pimping out other fellow teens according to the news broken out on CNN.
5 Tips to protect kids form social media predators
Talk to your teens about the predators online
Parents should be tech-savvy first and foremost and then they should know about the types of predators that are present on the web, especially on social media platforms. Guide your teens about their method to trap teens. Make sure your teens will not meet strangers on their social media profiles no matter if teens used to receive random text messages.
Briefly discuss the risks attached
Guide your kids about the online dangers and about their activities that can make them vulnerable to online predators. Tell your child to make sure to follow or add friends to whom they know in real –life and don't keep in touch with mutual friends online. Guide your children that the virtual world is full of misères and bluff.
Explain about online relationships
Teens are often get involved in online dating and online relationships with the wrong peoples like stalkers and sex-offenders. Therefore, tell your teens to make relationships in real –life rather than hooking themselves upon the virtual world using social messaging apps and websites.
Bring out online safety rules
Parents should perform online safety rules for children and they have to be authoritative parents. Parents have to implement some ground roles. Tell your teens when to use the cellphone devices and when not to use them. You can change the credentials of the Wi-Fi network credentials. Tell your teens if they do against the roles, then it would be the penalty.
Set parental monitoring on kids
Once you have used all the above-mentioned tips and still you are insecure about the kid's online safety of teens from social media predators, then you need to install the cell phone monitoring software. You just need to visit the official webpage of mobile phone tracking software. Once you are on it then you can get the subscription online. Furthermore, make a check on your email and get the credentials. Now you can get physical access on your teen's cellphone device and install the phone surveillance app. After the activation processes got ended then use the credentials and get access to the online web portal and use features to get the job done.
Cellphone tracking app Features to protect kids from social media dangers
You can track a phone and use a live screen recorder of the phone monitoring app and start the recording of kid's cellphone screens back to back and send the videos to the online web portal. You can record live short back to back videos of the screen and send to the web portal. You can watch the videos and get to know about social media activities. You can use social media messenger tracking app and get the logs of social media apps logs in terms of messages, chat, voice and video calls, multimedia sharing, and voice messages. Parents can capture screenshots of social media activities and also capture and record keystrokes applied.
Conclusion:
Parents can perform parental monitoring on kids' and teens' social media to make sure their safety from online predators to the fullest.