Looking for a job is a job in itself. It is time to advertise on social networks, especially those that are recruiting and that are interesting to you. Recruiters are aware of the profiles of the most qualified professionals. And that's why being active on LinkedIn is important; In this post we are going to explain why you might be interested in knowing who has visited your profile.
The social network to find work
On the Internet you will find many applications and portals to find work . Most are easy to use due to their job posting system. That is, the published opportunities are displayed and can be filtered by relevance, proximity or by publication date.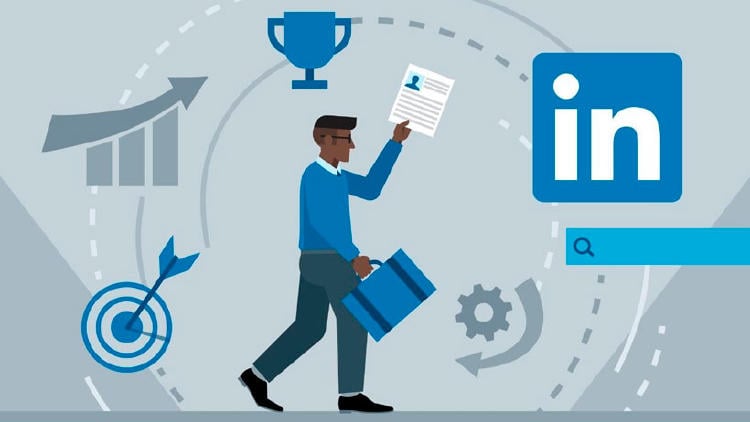 Although this depends on personal taste, LinkedIn is by far the most preferred professional social network in the world. And it is that it has hundreds of millions of users from all countries who use it not only to find a job, but also to network . That is why this platform is broad and diverse and allows the professional community to participate in the best opportunities.
Although we have already talked about all the benefits of how to look for and find a job on LinkedIn and the benefits that being on this network can bring you, in today's post we review a very interesting specific function. We mean knowing who has seen your profile , which is interesting whether you are looking for a job or not.
How to know who has seen your profile on LinkedIn
Certain social networks cause a tendency to be obsessed with measuring everything that happens with our profiles . For example, it is common to see how many "likes" a publication has, how many people follow you or if something that has been uploaded has become viral. This to a certain extent can be normal in any marketing campaign.
The positive side is that being aware of how it attracts certain looks to your personal or professional profile can have a very favorable impact on you. And it is that if you have a LinkedIn profile that is attractive enough for companies and recruiters, the opportunities can practically be about to knock on your door.
Therefore, knowing who views your profile on LinkedIn will allow you to know if companies are looking for profiles like yours and, obviously, how many visits you have received in recent days. Based on that, you will know which keywords you need to add to your profile to get more people to reach you.
This function is available in two versions of the platform, as we will see below.
Know who has viewed your profile for free
LinkedIn gives you a free option to know how many people have taken a look at your resume. To access it you simply have to log in.
And it is that in the upper left part, right where your profile image appears, you will find a section called Who has seen your profile. This is a breakdown of the profiles that have made a visit to yours.
Indeed, you can check who exactly those visitors have been , in case you are interested in contacting them quickly. Chances are they belong to HR departments from companies you're interested in, and you might have the opportunity to send them a direct message or add them to your network .
You will also find anonymous visits . This happens because these people prefer to browse in private or "incognito" mode . If you also activate this mode in your Settings, every time you reach someone's profile, your visit will not be registered in their panels either. Obviously keep in mind that while you have this option active it will affect both parties (you as a visitor and the other person whose profile you review), so you won't be able to check who has seen yours either .
As a curiosity, LinkedIn sends periodic newsletters to its users so that they are informed of the news of the platform. And among the information they send, they also share statistics and metrics about profiles that visit yours .
If you want to pay, you will have more information
The free feature is very interesting, and many users appreciate, even if it is a small part of the total information, to be able to get an idea of ​​how their profiles impact the network . And that your resume continues to be visited and taken into account by companies and recruiters.
But as in many other cases, if you checkout you always unlock the full potential of the functions, which become unlimited. Specifically, with LinkedIn Premium you will be able to know all the profiles that have consulted yours, although it is by no means the only advantage of switching to the paid subscription. With this, it will be much easier to better prepare your search strategy and fine-tune your cover letters and applications.