Would you like to be able to have two Facebook profiles open at the same time ? In this post we give you the solution: install the same app twice on your mobile and thus you will be able to log in with your two accounts at the same time. Do you like the idea?
How to mirror Android apps
Today we can use some applications to be able to have the same application twice with different accounts. This service will be very useful, for example, if you have two different WhatsApp accounts that you want to use at the same time or if you have a dual SIM phone. It is also very useful if you want to forget about installing the constant updates that your apps require.
We leave you a list with the best applications for Android with which you can duplicate the same app on your mobile:
AppClone
With App Cloner you can download the same application twice and change the color of the icon to distinguish them. You just have to download it to your mobile through Google Play, select the app you want to clone and give it a new name and icon. App Cloner creates a new APK of the application and allows you to install it as if it were a completely different one. The advantage of installing App Cloner is that each new cloned application will work independently of the original ones. They will not receive automatic updates either, but you will be able to keep your current version for as long as you want. The only downside is that in its free version you can only duplicate the same app twice.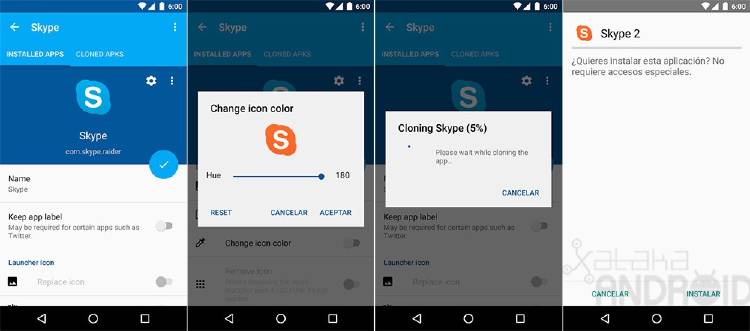 apk-editor
With this application you can edit any APK you have on your device. It has two options: Full Edit, which will give you the possibility to rebuild files from an APK; and Simple Edit, with which you can replace files within an APK. We recommend you opt for the second option. Choose from the list of applications that you have installed the app you want to duplicate, change the background image of an application, add or remove languages ​​or even remove permissions.
Parallel Space
This interesting application creates, as its name suggests, a parallel space inside your phone where you can duplicate and store your applications and use them with other accounts. The new app installs like new, has no data stored, and runs at the same speed as the original app. It also works in the background and receives notifications until Parallel is closed. You can also add these duplicate apps on your desktop as one more app. It is available for Android mobiles on Google Play .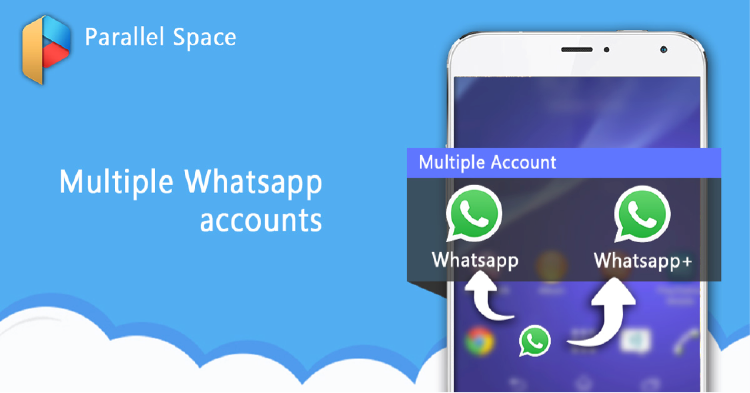 Go Multiple
This app works in a similar way to the previous one, in that the data of your main account and second account are in separate and parallel storage. Go Multiple is designed for users who have two accounts for the same application with only one phone, or who have a dual SIM phone. Choose the app you want to duplicate and reconfigure it as the original. The same icon surrounded by a white box will appear on your desktop. Download it from Google Play.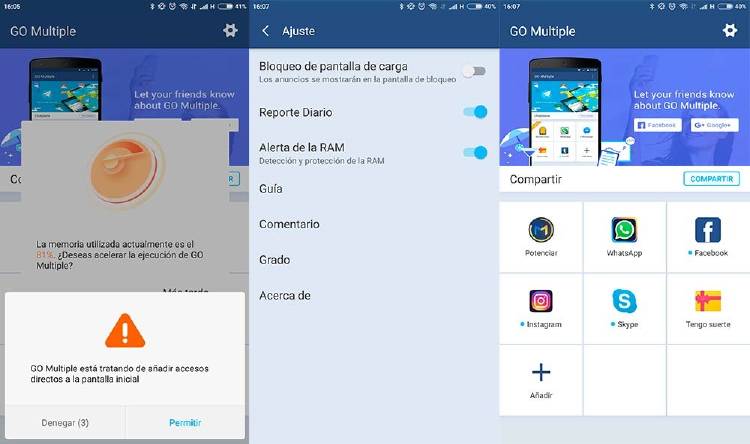 Lucky Patcher
We end the list with an application to clone a large number of Android applications, although it is not 100% compatible with all apps.
Its operation is very simple: we download the Lucky Patcher application and we choose the app that we want to clone. A menu with several options will open, press "Clone application" and an APK file will be created on your Android's SD card.
Download one of these applications for your Android mobile and you will be able to keep all the sessions of your accounts in an app open at the same time.