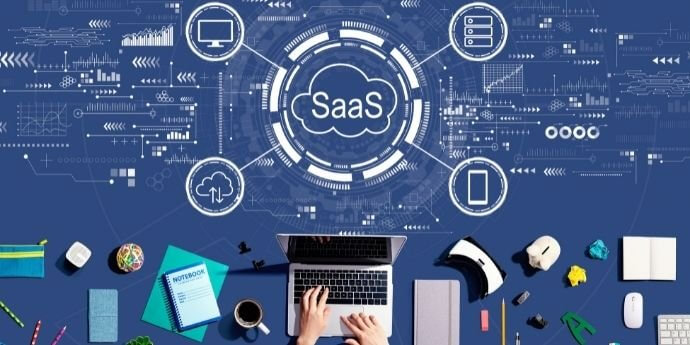 When creating an online business, it is unfortunately too common to neglect important aspects at a technical and strategic level on the website, thus limiting the potential when it comes to attracting potential customers and users thanks to organic traffic.
That is not going to happen to you if you improve the SEO of your SaaS with tips like the ones I am going to suggest here.
The organic channel can become the main source of income and, moreover, in a sustained manner over time.
At GRAVYTON , as an agency specialized in SEO for SaaS , we have seen all kinds of SaaS projects, so I am going to tell you how to improve yours by following a very clear three-step roadmap:
Clean up
Optimize
Growing up
We are going to see step by step and in detail what each of them consists of in order to have a SaaS ready to burst it on Google
Clean up
It is very common that, due to the nature of a SaaS business and its software, many times Google is tracking and even indexing thousands of URL's without any value in its search results. We are talking about, for example, things like URL's of forms, login, shared on social networks… URL's generated by the web or software automatically and without any SEO value that only serve to dirty Google, make it waste time crawling those pages instead of the ones that we interest and lower the relevance of your website.
Avoid the automatic creation of unnecessary URL's
Try whenever possible to prevent this type of URL's from being generated, and make sure that they always have the 'noindex' tag in the HTML code so that, even if Google finds them, it does not include them in the users' search results.
Correctly configure your robots.txt file
The robots.txt file is a text document that is always added to the root of a domain (example.com/robots.txt) and serves as a guide to determine what a crawler can or cannot track on our website. Thus, it is important to configure it correctly so that Google never crawls unnecessary URLs, thus optimizing the time it spends discovering and updating 'useful' pages on our site.
Optimize
Once we have correctly executed the first step, we will have gotten rid of all the URLs that did not contribute anything to the web positioning of the project. Now what we need, therefore, is to improve the SEO of the pages that we do want to position, and we will do it through the following steps.
Keyword Research
The first thing is to carry out a study on how users search for your service on the Internet. It is very possible that you will take many surprises. This research work is what is known as keyword research in SEO and it is a basic piece to build a successful strategy for your SaaS. Don't forget to also consider an on-SERP SEO strategy whenever necessary and possible.
On page SEO
Once the keyword research is finished, we will have a lot of concepts and topics on which people search for our service. Topics that very possibly we are already dealing with on the home page or the different landing pages of the web. What we will have to do is take advantage of all the new information to improve those URLs: optimizing their content, headers, metatitle and metadescription… including these keywords and their derivatives, to enhance relevance and position better in Google results.
Avoid cannibalization
When doing this optimization of URL's, keep in mind that each landing page must deal with a specific topic . Do not talk about very different topics in the same URL, and above all try to avoid optimizing the same topic in different URLs. This causes what is known as cannibalization. Your own pages compete with each other to rank for the same keyword, lowering their ranking in search results. Tools like SEObox can help you keep this topic under control with tracking charts like the ones in the screenshot below.
Growing up
We have managed to eliminate or hide the URLs that do not contribute anything in the eyes of crawlers, we have carried out a study of how users search for us and optimized our home page and landing pages to appear better positioned for those keywords… and now what? Now it's time to grow.
Create new landing pages
Are people looking for services that you don't offer but could offer? Maybe it's a good idea to include it and make a landing page about it so they can find you.
Does your sector have a competitor that is a clear benchmark? Take the opportunity to make a landing that positions for searches like 'alternatives to XXXXX' with which to appear in their brand searches of people looking for an alternative improvement to hire (yours!)
Improve your content strategy
The blog will be one of your best allies. Many times, users may not know your brand name yet. They may not even know how to find the solution to their problem simply because they don't know their technical or real name.
Create articles that deal with topics in the sector that interest your potential users. Answer their questions with quality articles that show you're an expert in your industry. With a good blog content strategy, you can greatly increase the number of visits to your SaaS . Qualified visits that will begin to know your brand more and more, thus increasing branded searches, and which you can convert into leads through internal links and CTA's.
Work the Link Building
Having optimized the tracking and on-page of your website is essential. Grow from a good content strategy too. Only one last push would be missing: link building.
Getting external links to your project will help increase its domain authority and relevance , thus improving its position in Google. But not just any external link.
Try to make them quality links, from websites with a theme similar to your sector. If they are recognized and with much better traffic. And do not abuse excessively optimized SEO anchor texts, as long as it contains the name of your brand will suffice.
Following this small series of steps, and with some time and perseverance, we are sure that your SaaS will take off like a rocket towards the top positions of Google.