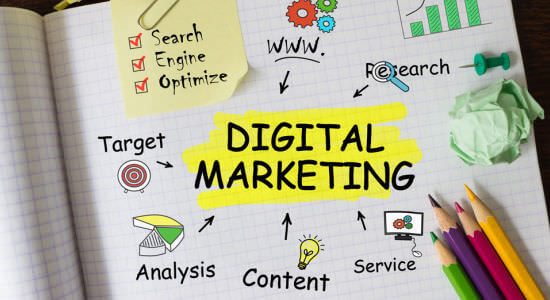 The Coronavirus pandemic has, without a doubt, become one of the biggest crises the world has ever faced. When you own a business, and something like this happens, you're thrown into a harrowing situation that is beyond your control. 
No one could really have predicted the severity of the effects of this virus, much less prepared for it. The economic uncertainties caused by this pandemic should be motivation enough to take a second look at a strategy to maintain and grow your business. 
Can A Business Still Grow During A Pandemic?
The answer is sure! A volatile economy can create just as many opportunities as it destroys. Some losses are unavoidable, depending on the industry you work in, but for many entrepreneurs, it means you need to learn to minimize your losses and find ways to capitalize on opportunities. Of course, this doesn't mean taking advantage of the vulnerable by selling basic commodities at marked-up prices. You need to make strategic decisions that will make your business stronger at the other end of this challenge. Whatever you decide for your brand, it's important to make data-driven decisions and anticipate the outcomes for them based on insight and analytics. 
Here are some tips you can use to grow your business during the Covid-19 pandemic:
Analyze Burn-Rate
Before you put any strategy to grow your brand in place, take a step back, and look over your business' expenses. See where your business is currently spending money and narrow down which expenses are avoidable. Some of these might include excessive marketing, rent, and even the size of your company. Perhaps there may be some areas where you can reduce spending and make up for that by increasing your own effort levels. Make sure that any optimizations you make are well thought through. The key is to run a business as lean as possible, without sacrificing quality.
Tap Into Government Resources
Governments around the world put together initiatives to support small businesses, and this is something that is evolving daily. Being up to date with how your governments can help cut costs and provide funding can really help your brand. If you are registered in more than one market, consider exploring support options in both markets.
Take Time And Reflect
This pandemic is a great chance to take some time off, slow down, and reflect on your business and figure out what has worked or not for your brand in the past few years. You can take this opportunity to look internally and take a deeper look at how to reinvent your business to tackle the projects that have been on hold for a while like: 
Social media marketing

Redesigning the brand website

Releasing new products or services

Effective SEO strategy
Treat Your People Well
Customers will remember how companies responded to this crisis. The reputational damage to those that mistreat their people will be significant and long-lasting. Going the extra mile to support your teams, whether by doing all you can to protect jobs or cutting additional slack for those who are in challenging personal circumstances, is not just the right thing to do. It will also repay you in the form of a reputational boost and increased staff and customer loyalty.
Revise Your Marketing Strategy
Assessing your current messaging process will allow you to establish whether you are relaying the right message and positioning your business in the right way to succeed after this pandemic. With this step, you can identify and get rid of marketing materials that don't resonate with the current situations. For this, your best bet would be to hire a digital marketing agency in the UAE. With the help of an agency, you can adjust your brand's messaging to be in line with the unique needs and demands of your customers, both existing and potential. 
Explore Social Media Partnerships
Now, with the entire world moving online, it is the best time to make use of social media as a legitimate source of marketing and income. Consider investing in digital partnerships to give your business an edge. You could look for social media marketing agencies in Dubai that are well-versed with the market and provide the best advice for your brand. They generally have their own contacts in the industry, which can really help pick up your business. 
Optimize Your Website
With the move of consumers online, you must ensure that your website is as responsive and accessible as possible on a wide array of devices. Your website should be extremely easy to use, no matter what the device the user is using to view it, when a consumer is gathering information while shopping, they expect answers to their questions right away. If they don't get a quick response, they are likely to move on to another online store. This you can do with the help of a live chatbot on your website. These chatbots are almost equivalent to in-store customer service due to its ability to bring the advantages of human interactions. 
Avoid Resorting To Disaster Capitalism
Disaster capitalism refers to the way unscrupulous businesses use times of crisis like the Covid-19 pandemic to suit their ends. But this is not an ethical way to grow your business. Examples of unethical behavior in the face of a crisis include stockpiling and price gouging (artificially inflating prices on essential or hard-to-get items). You may make a quick buck or two right now, but the long-term damage is not worth it.
Whether you currently implement any or all these tips, during a crisis, there will always be some things that are beyond your control. There will always be opportunities to try a more effective and efficient approach. For a business to thrive, you need to remain laser-focused on seeking ways to continue to build your business and keep your customers happy. To get some additional advice and help, click here.