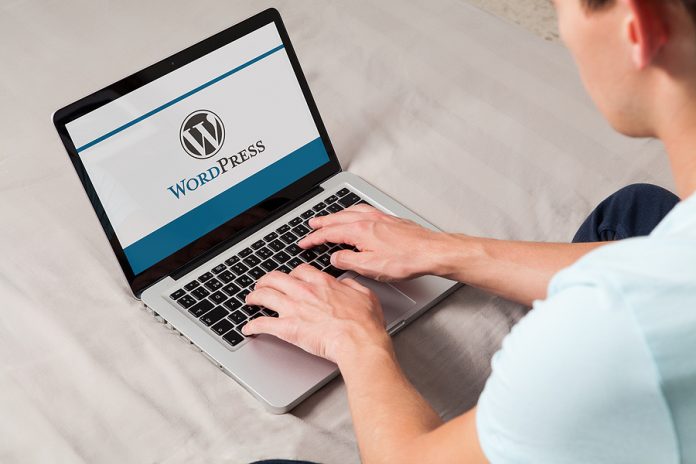 How To Get Started With WordPress? Try These Ideas!
Blogging has evolved quite a bit since the early days of the Internet. Now, there are powerful tools that you can use to publish your blog with ease. The more you know about these tools, the easier it will be to blog. Learn more about using WordPress by reading this article.
If you want to easily be able to search through the media you upload, such as videos or photos, put it all into a single folder through WordPress. To do this, go into Settings & Media and then uncheck the box which sets WP to sort your media into folders based on the date.
When you are done with your site, check out how it looks from a visitors standpoint.
Did you get across everything that you wanted? Go to your site from someone else's computer to get their point of view and write down the changes that you will need to make to continually improve the aesthetics.
Make sure you have a landing page.
This will ensure that visitors arrive at a specific page instead of directing them right to your most recent posts. A landing page will help your site gain an air of authenticity and helps it to look a little more professional than it would have otherwise.
Pay attention to your footer.
The bottom of your page does not just have to be wasted space. Instead, put in an important link or work in a few words about who you are and what you do. You could even use the footer to tell visitors a little more about the site itself.
Do not let your theme get stale.
The first thing you should do if you notice a decrease in traffic is check and see when you last changed your theme. As your site grows and changes, the theme should as well. Make sure that it accurately reflects your brand, and you should see a rise in traffic.
Remove unnecessary content and delete comments that fail to add value. This keeps your site clean and easier to use. Akismet is a plugin that can be used to keep spam off your site.
Allow your users to access your articles easily by email.
Not everyone has access to social media sites but may still desire to share your information with others. Take advantage of WordPress email plugins for this purpose.
Don't choose a common term, such as "admin," for your username. Doing so subjects your blog to bots. This poses a real threat to security. If you see these usernames on your pages, delete them. Use a different and unique username.
Organize your permalinks.
You need to make your links easy for the search engines to find your important information. You should learn proper SEO to do this. In the meantime, you can use WordPress's included permalink form to clean up links before publication. Cut words down to only the most important ones. Also, try cleverly adding your keywords to your descriptions.
Don't share your WordPress passwords with anyone.
Also, only download reputable plugins and check the reviews before installing them. Otherwise, your site may run into a virus.
Use Google Analytics to keep tabs on who is visiting your site and where they come from. It is important that you know where you are getting visitors from so that you can work harder to bring in more readers. The more you pay attention to your statistics, the bigger your site will become.
Incorporate a social sharing plugin for your WordPress blog.
Integrating social media with your blog will be a great boon to your traffic. Your users can instantly share your article through Facebook, Twitter and other social media sites. Look for a plugin that will allow liking and sharing, since both will be beneficial.
Don't install more WordPress plugins that you will be using.
Plugins can add a new dimension to your website, but they also increase the time it takes for your home page to load. A slow site can negatively impact how your site ranks on some search engines. Slow websites tend not to rank as well as ones that have been optimized for performance.
You can easily get rid of external text formatting in WordPress.
You may need to copy text from Word. Many times, it inserts characters that don't display properly, even with "Paste from Word" option. Select the "Show/Hide Kitchen Sink" option to show another row of buttons. Highlight the problematic text. Click on a button called "Remove Formatting" to fix it.
Is it hard for you to post at scheduled times? It is possible to write posts in advance and have them post according to a pre-arranged schedule. On the new post screen, you'll notice that you can set it up to post on a later date. So, get as much done as possible when you have the time and schedule your posts so they go up across a period of time.
As you search for plugins, make certain to read reviews. Anyone who can program can make their own plugin. Check the reports on issues, flaws, and bugs. Look for the plugins that have very high ratings.
Permit comments to go up on your blog. You can learn more about people visiting your site, and it will give users a community feeling. If you are worried about spam or advertisers, you can find plugins that allow you to look over and approve the comments before they get published on your site.
Try installing a caching plugin in your WordPress site. There are many out there, but a popular one is W3 Total Cache. This plugin simply caches the website and keeps it from reloading each time a page is reloaded. This makes your site faster. It speeds things up because every file isn't being called every time a page reloads.
By now, you should have a good grasp of the basic features of WordPress. You may even have learned some advanced tips and tricks that let you get the most from your blog. Remember to keep seeking out new tips about the program. Before long, you will have an amazing blog.