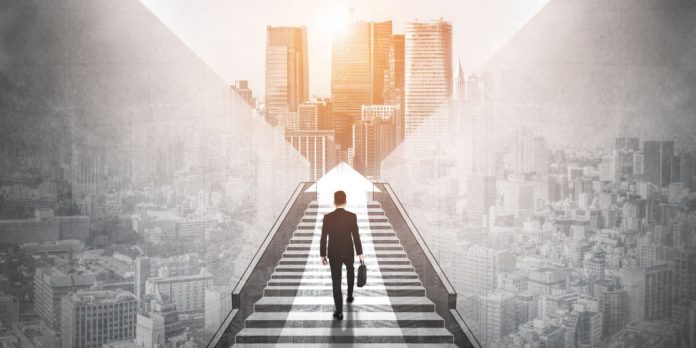 Any business that is not scalable will remain small. For this reason, many investors take scalability very seriously when making decisions.
Specifically, a scalable business is a model that has potential growth, based on generating more income without the need to reinvest in infrastructure. For example, with scalable we do not mean that entrepreneur who invests 5 and gets 8, but rather the one who invests 5 and gets 30. Capable of generating exponential income.
To explain more about this business model, we are going to delve a little deeper into it so that you understand its importance, advantages and how to apply it to your company. Also, at the end of the post, we will leave an example of a scalable business, 
Advantages of a scalable business
A scalable business is one that evolves, grows and expands. And the more scalable a business will be the greater the difference between the cost and the turnover of a company.
Therefore, working on a scalable business model in your company will bring you the following benefits:
Option to test the viability of the business at an early stage:

 The impressions of the first customers at an early stage will help you correct the path of your business.

It is not necessary to invest much to increase its size:

 For example, an 

app

 will cost the same for 2 users as for two thousand.

Growth flexibility without having to make major changes:

 The parties involved will be modified independently to follow a scalable line, without restructuring the rest of the company.

Easy adaptation to changes:

 The changes that are experienced in businesses that evolve quickly and efficiently are usually better accepted than those that are not very dynamic and not at all transparent.
Tips for scaling your company
There are many companies that have recently opted for a scalable business model. To mention a few, we have Airbnb, Spotify or Uber.
And it is that the more users enter your app, the more profits they obtain (without this implying a variation in their expenses).
Would you like to build a scalable company just like these successful companies? Here are some recommendations for expanding and minimizing costs:
1. Focus on a goal proportional to your investment
Be realistic with what you have and where you are going because no matter how good the idea is, you should ask yourself some questions such as "Are there customers who want this product or service?", "Do I have the necessary resources to start the business? ?", "Can I technologically develop this idea?".
Always have a clear objective, but of course this must be realistic and proportional to the investment you are going to make.
2. Validate your strategy
Before taking the step and officially launching your proposal on the market, validate your strategy and check with your own eyes that your idea is working.
That beta test will also help you fix bugs and refine details that the first customers in this test version have detected and you could improve.
3. Automate your tasks
A key factor in scaling your business is process automation. There are many tasks that take a long time (sending emails, generating leads, serving clients, etc.) but if they were automated they would save time and money.
Therefore, a business will be scalable when it works without you. And for this, it is essential to create a manual of processes and operations to follow to advance in each step, where there is no room for improvisation here.
In addition, having automation software will help you closely monitor your company's metrics, ideal for optimizing sales strategies and having pinpoint accuracy of your customers' behavior through accurate reports.
One of the most complete and effective automation software that we know of by now is HubSpot .
4. Choose a scalable product
In this sense, the customization of a product makes customer service more difficult. Which implies more time to solve their problems and therefore, the profit margin of the company is reduced.
Choose a simple product or service that doesn't offer a lot of customization to customers.
5. Create an innovative continuous improvement strategy
Be innovative without losing scalability. By this we mean that innovation should not entail an additional cost that exceeds the income that is expected to be received.
Therefore, you should create an innovative strategy that leads to continuous follow-up solutions, without solving all customer problems at once.
Scalable business example: Eméché
When talking about scalability, one of our clients comes to mind, Eméché, with whom we have been working since 2012. Janell started her journey selling cupcakes for her friends and co-workers.
It was her hobby, but the success of those desserts spread throughout the city and that is why she decided to turn her passion into a business:
Initially, this entrepreneur started her business as a dessert catering company, specializing in gourmet, alcohol-infused desserts. And they offered their services to birthday parties, weddings and other special events. In addition, through their website they sold their products online.
Over the years, Eméché continued to grow and prosper, and from the MadridNYC team we witnessed it, as we helped them 

redesign their logo

 , make some changes to their website menu and contact form, as well as We designed the label for the packaging of some jars of jams that they offered.
In 2019, they decide to open a physical business and diversify their products, through a scalable business model. They decide to focus on a physical store to sell their products, but at the same time they also want to focus on organizing events, catering and courses.
And that was what we reflected in the redesign of the new Eméché website , where we added a calendar of events so that customers sign up for the courses they organize. And we also include two forms, one for events and one for catering, for users to request information.
As you can see, scalability and diversification go hand in hand to grow in a business. And we are proud to have contributed to this scalability with the design and branding of your brand.