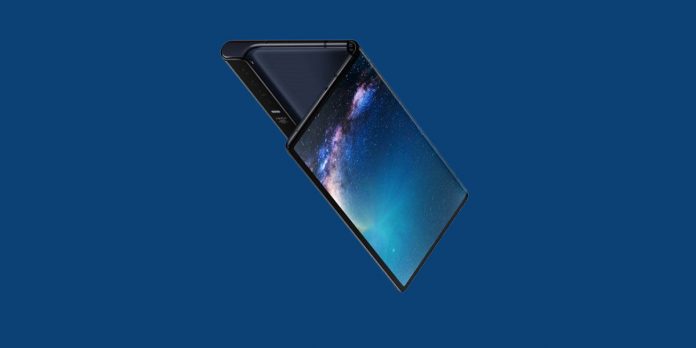 By a natural evolution, the year 2021 was going to be one of the most important in the development of folding mobiles. Without a doubt, Samsung is the manufacturer that is standing out in this sector, but competition is already emerging. And it is that the characteristics of the first folding smartphone from Honor have been filtered .
The company wants to follow in the footsteps of Samsung, which has already launched several terminals such as the Galaxy Z Fold or the Galaxy Z Flip . We are going to tell you the characteristics of this Honor mobile, some details that come from a fairly reliable source in this type of rumor.
Features of Honor's first folding smartphone
We will not be able to offer you many details yet, since not much is known about the specifications of what would be Honor's first folding smartphone, although it is rumored that the name will be Honor Magic Fold .
Therefore, we will not be able to tell you its technical details or if it belongs to the medium or high range of Android (although it points more to the second group). However, you will be able to know all the details regarding the screen, which is the most important innovation:
The main screen will be 

8 inches

 .

The secondary panel will be 

6.5 inches

 .

BOE

 will be the supplier of the screens.

The internal screen would integrate a 

thin layer of glass

 to protect it, something similar to the UTG glass of Samsung folding phones.
Who is BOE ? You will surely wonder. It is one of the leading manufacturers of screens for mobile devices , and is working to bring folding screens out. At the moment, there are no more details about this terminal or its launch date.
Launch date of this folding mobile
Although there is no information in that regard, an important detail is the next event that the brand is planning to celebrate . As you know, Honor has separated from Huawei and returns to the international market as an independent manufacturer.
In addition, this has helped it to free itself from the blockade that Huawei suffers in the United States . Therefore, Honor will have no problem marketing its phones, equipping Qualcomm processors or using the Android operating system.
The event that Honor will celebrate to present new mobiles will be on August 12 , a date on which the brand's first folding smartphone could be presented. Or it may just be more details about it, since it seems like a somewhat hasty date.