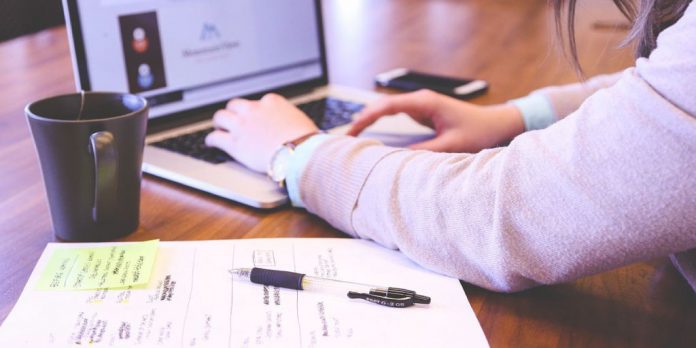 Today the websites have become the establishments, consultations, premises and virtual shops of many businesses.
In the online world there is a huge demand for products and services, regardless of the sector they are in. And this has led most companies to make the decision to make the leap to the internet. But, what happens once the web is published? Is all the work done? Will customers start arriving?
The answer is no. And it is something that is often overlooked. When a website is published, the work has only just begun. If we want it to have a positive impact on the business, it will have to be analyzed periodically and, based on the data, implement improvement actions.
In other words, for this initiative to generate results, it is essential to carry out a web study from time to time, interpret results and optimize those elements that can be improved. Here are some tips to put it into practice.
What is an audit or web study?
You could say that a web studio is made up of three parts; analysis, correction and improvement. In other words, when a web design agency or a professional in the field carries out a study of this type, what they do in the first place is to evaluate its operation.
To do this, check how each of the components is behaving and see what their results have been. Next, on those that are failing, improvement actions are applied. And on those that are working, but can give more of themselves, optimization measures are applied.
In short, an audit or web study is a process that must be done on a regular basis to ensure that the site works correctly. And that, therefore, is bringing benefits to the company.
Study factors in web pages
As we said before, during a study of web pages, certain factors that influence their performance are analyzed. And which are they? In the following paragraphs we list them one by one and also share some of the tools that can help you get data on them.
Of course, in advance we recommend that said web study be carried out by experienced professionals. It is usually a complex analysis and any errors in data interpretation can be reflected in the results.
Objectives of a web study
If at the beginning of the project your concern was to know how much it costs to make a web page . Now that you have it published, you should be getting performance out of it. This can only be achieved by applying the correct strategy and monitoring what is happening on your pages.
Obtaining a positive ROI is the first objective of a web study, but there is more:
Increase conversion rate

 . All websites should have a main objective linked to a call to action. This can be buying, scheduling a meeting, booking an appointment, contacting… Whatever it is, your conversion rate can be improved if we know how users behave on a website. This information is given to us by a custom web study.

Improve positioning. 

In addition to the above, a web study informs us about the opportunities for improvement that exist regarding its positioning. We are talking about opportunities such as improving the speed of the site, fixing indexing problems or promoting keywords that are giving good results.

Promote the user experience. 

Lastly, information on how users use it can also be obtained from a web study. If there are elements that mislead them or do not help to complete the objectives of the same, they will have to be corrected.
Analysis metrics in a web study
Let us now see what are the most relevant metrics in an analysis of this type. Remember: these will be the ones that give us the information we need to optimize the web and obtain better performance from it.
User Behavior

 . Knowing the route that a user takes on the web from when they land on it until they leave it is vital to enrich the user experience and facilitate the search for information.

CTR

 . Or what is the same, click rate on links. This web study metric tells us about the percentage of users who clicked buttons and other calls to action.

Time spent on page

 . To know if the content of a page interests the user, it is important to review this data. The longer you stay on it, the more interest there will be. Something that benefits the business, but also the positioning.

Bounce rate

 . This metric is related to the previous one. Indicates the number of users who left the web before 30 seconds had passed since they entered. When it is very high, it indicates that the website does not generate interest in those who visit it. Google penalizes this type of fact.
Tools to use in a custom web studio
Finally, there are certain tools that provide any type of data that we need in a custom web study.
These are high-cost tools that are normally only available to experts who are dedicated to carrying out this type of analysis professionally. Still, we name a few:
SEMrush

 . This software allows you to analyze not only the data of your own website, but also those of the competition. An advantage that can help us make strategic decisions.

Ahrefs

 . It is an SEO tool that helps you audit your website, track your ranking progress and identify the most used keywords by your audience.

Google Analytics

 . This is the only free app on the list. From it we obtain a large amount of information about behavior, traffic, conversions… But as we have said before, if you do not know how to interpret it, it is of no use to us.