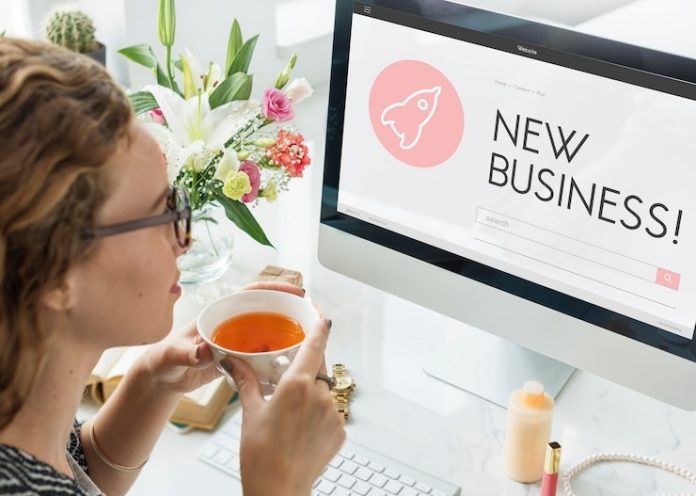 To be able to undertake, you need an idea, courage and a lot of desire. As a starting point it is fine, but unfortunately it is not as simple as simply wanting it.
There are many legal, strategic and business issues to consider, decisions to make and actions to take to start our business and keep it afloat.
In addition to taking the first step, there are plans to establish for the future, since we plan that our business will last for many years.
To help you, we have made a small guide with the most important points that you should consider when starting your new business.
Guide to undertake: 9 considerations to take into account
 1. Evaluate your idea and do a SWOT test
Although your idea is the spark that will light the fuse of your entrepreneurship, not every idea serves to start a business. The first thing to do is analyze if the idea we have is enough to start a business.
Perhaps it is too broad a concept that we will have to simplify or too simple that we will have to expand for it to work.
Once polished, it is advisable to carry out a SWOT analysis in order to have a real vision of our starting point and the agents that may affect its development.
A SWOT analysis is a tool used to analyze the situation in which we find ourselves before taking the step of undertaking.
As its acronym indicates, to carry out a SWOT analysis we have to study the weaknesses of the project, the external or internal threats that we can find, the strengths of our business and the opportunities that we can take advantage of.
 2.Carry out a market study
Once we have our idea defined and we are convinced that we can move forward, we will need to validate this idea.
By validating we mean making sure that there is indeed a market for the product or service we offer. We can have the best business plan in the history of startups, but if no one needs or is willing to buy our product, it won't do any good.
Market analysis can also help us make decisions about our business. Do we want to be a ship in the red ocean, where the strategy and the market are already defined? Or do we want to be a ship in the blue ocean and create our own market?
Depending on the type of product and market that we find, we can make these types of decisions.
 3. Partners or not?
Entrepreneurship involves a large number of processes and procedures that must be carried out. Not only for its constitution, but it is something that we will drag throughout the activity.
It is difficult to control and have knowledge in all the necessary aspects to undertake. We can be very good at marketing or accounting, but not dominate sales or have little digital knowledge.
Undertaking with partners that complement us in areas that we do not know will always be easier. In this way, more ground is covered and many more aspects are under control than if we were only one person.
However, having partners also implies delegating and having to agree on decisions, so we must look for people with whom we share a vision.
In addition to that they must be people in whom we can trust 100%, since the success or failure of the enterprise will also depend on them.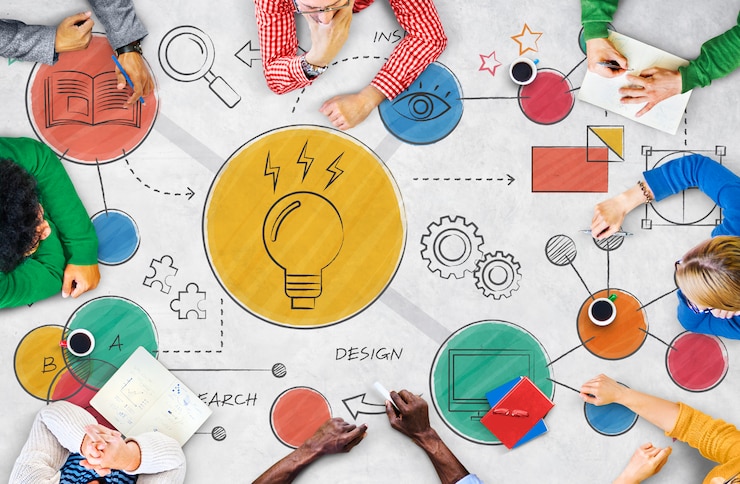 4.Choose the legal form
Being self-employed or establishing a company is the eternal dilemma that every entrepreneur faces at a certain moment.
Both options have their pros and cons, everything will depend on the type of business or company we have and what situation is more convenient for each case.
On the self-employed side, taxation and accounting is simpler. No initial contribution is necessary and registration can be done in a few minutes.
Companies, on the other hand, have less liability and a certain tax advantage. While the self-employed pay the IRPF fee based on their turnover, companies only pay the fixed Corporate Tax. If you need more information about it, in this link you can find all the information related to the liquidation of the Corporation Tax .
The most important thing is to inform us and advise us in order to make the most convenient decision for our enterprise.
5.The name
The name is often downplayed as it is something that we can change later, but it is an especially significant element, especially at the beginning.
First we must make sure that it is not already used. Then we must also decide if our company name will also be the commercial name or if we will have two different ones.
The name of our enterprise, at least the commercial one, will be what will represent us and one of our letters of introduction.
It should be something understandable, not too complicated and easy to remember.
 6.Financing
For any undertaking, an initial capital is necessary that allows us to start and take our first steps. Depending on the business and the scale, this capital can be smaller or larger.
The ideal is not to have to ask anyone for money. Whether it is own savings or capital that the partners can contribute, the own money that is contributed to the capital is the safest, since we will not be in debt to anyone.
However, it is rare for someone to have the necessary money in advance to start their business.
Therefore, when it comes to obtaining financing, we will have to resort to third parties. These can be a bank or finance company or a private person.
Each one has its pros and cons: while a bank loan has interest and conditions, a private loan does not have to. However, psychologically and socially, having a debt with a private party, especially if it is trusted, is much more devastating than having it with a bank and the pressure is greater.
We must evaluate the two options and opt for the one that suits us best or makes us feel safer.
 7.Go digital
Many startups start analog and, over time, begin to digitize by implementing different technological tools to assist them.
This is a waste of time, because it means having to learn and implement different processes twice unnecessarily.
Technology advances by leaps and bounds and periodically provides us with new software and applications that can be of great help to us for our daily tasks and for the management of our business itself.
The use of accounting or customer service software is quite widespread. However, we can find other less well-known OCR programs like Klippa , which help us to literally digitize documents and files and convert them into digital. thus gaining time, security and comfort.
Find out what new tools have recently come out and how they can be applied to your business. You will gain comfort and save much more time if from the beginning you make use of digital tools to assist you in your venture.
 8.Create your business model
The business model, in a few words, is the plan that you must devise according to which your venture will be profitable and how it will generate income.
Every idea that becomes an enterprise does so with the implicit motivation that it will eventually be marketed and sold. The business model is just that plan.
In order to create it, first of all it is important to thoroughly understand the product offered: its pros and cons, its strengths, what distinguishes it from the rest, what its market value is, etc.
The business model is complemented by the market study, but in this the product itself is put into perspective. Knowing the product, we will be able to know who its audience or buyer persona is, the one to whom our advertising or marketing campaigns will target .
In addition, you must take into account other characteristics of your venture such as the type of financing, if we manufacture the product or you limit yourself to marketing it, what medium or means you will choose to market it, etc.
This will also help you to establish a price, which must be competitive, profitable and appropriate.
The business model is essential for the survival of your business. It requires a lot of study and time as we have to make sure it is perfect.
We can modify it later if we see that it does not work or that it needs adjustments, but the ideal is to do it right from the beginning to avoid surprises and, above all, disappointment.
 9.Create contacts
Although sometimes it gives us the feeling that yes, we are not alone. There are millions of entrepreneurs out there who have been through our same situation and who will not hesitate to give you a hand if you need it.
They can be from different activities or sectors, but it is always good to create cordial ties with other enterprises.
This is what they call networking, creating a network of contacts where we can attend and complement each other.
In this way, just as someone can help us or recommend us to a client, we can also return the favor.
Going to events, fairs and congresses is a very good way to generate new contacts and put a face to those behind other companies.
It can also be done online, through social networks or business pages, where you can be in contact without having to be physically close.