Eight Common Paid Advertising Mistakes :
Many marketers believe that PPC pay-per-click ads are like a magical mantra for increasing website traffic and boosting sales.
It would have been lovely if PPC magically increased the number of visitors on the website and escalated its sales. However, it is not the case. The canvas of the eCommerce business is expanding each day.
Millions of people are entering it and using the same popular platforms for promoting their brand. It means the competition has become fierce, and businesses must develop a foolproof strategy to stay ahead of their competitors.
Even after so much technological advancement and growth, science has failed to invent the time machine. Yes, you read it right. Science has yet to develop such a machine that would help the existing entrepreneurs go back to when there were fewer online stores, less competition, and massive audiences to target.
When marketers invest their hard-earned money on marketing and advertising platforms, they expect guaranteed and quick results. However, that's not the case. Even the most robust platforms with sophisticated and intelligent technologies can fail to bring the desired results if the ads are not properly optimized for them.
That's right! Lack of creativity or poorly designed ads can make your money go to waste and fail to capture the attention of the prospects.
But, don't worry! We are here to help you identify some common marketing mistakes and suggest remedial measures to make your ads more effective and targeted for the potential audience.
Today's article will talk about eight common paid advertising mistakes that kill your ROI and conversions.
Pay-Per-Click Advertising 
Pay-per-click is an effective way to advertise your company, products, and services you deal in to target your potential buyers.
The basic principle of the PPC is pretty simple: marketers have to identify and integrate the keywords that prospects might use to search them up or the products they deal in.
The most common way of running PPC campaigns is search engine advertising. When users type their queries, the ads related to them are displayed on SERPs (search engine results pages).
Contextual or in-text pay-per-click ads are also placed on sidebars or other vacant spaces of the website that a user browses or visits. 
Setting up these ads and running them on the PPC platform is not a piece of cake. Running an advertisement campaign has complex steps. It can become overwhelming for the marketer to understand all the options and features to run the ad. One mistake and the entire effort of designing and running the ad will go down the drain.
Hence, to make your PPC ads an immense success, make sure to avoid these paid advertising mistakes to improve your ROI and conversions.
Let's start…
Eight Common Paid Advertising Mistakes That Are Killing Your ROI And Conversion
1. Absence Of Sound Plan And Strategies
This is the first and most common mistake that marketers can make while designing and running the paid ads. Every business organization has one common goal, i.e., to maximize its profit. If the marketers run their ads with the same generic goal of profit maximization, their campaigns will fail miserably.
Before heading towards the paid platforms for advertising, businesses should have a laser-focused objective for their campaigns. A crystal clear goal helps the marketer measure their campaigns' performance and steer it towards the right direction.
Some of the common goals of running paid advertisements are:
Boosting website traffic

Increasing brand awareness 

Widen the customer base
Having a goal helps the marketer formulate and invest in sound and effective strategies to promote its products.
Hence, do not jump in quickly to run your ads. Take proper time to develop an appropriate and sound plan to get the most of the PPC ad campaigns. 
2. Not Using A Landing Page 
Sending the users on the homepage after they've clicked the ad for a specific product or a service can render your advertisement useless. Once the user clicks on the product's ad, he must be brought to that product page for conversion. If the user lands on the product page, he will have a better chance of converting than a user who is directed to the homepage.
Online users are impatient. 
They want things fast and ready. If they clicked the ad for a product, they expect it to land on that page to learn more about it. However, if they are directed to the homepage, they will not search the entire website for that product. They will leave if they do not find the products that the ad displayed.
Hence, to stop your customers from deviating, create a dedicated landing page on the website.  Landing pages have a common goal, i.e., is to convert the visitors and convince them to share their information with the company.
Your landing page should have similar pictures and content as mentioned in the ad. If there is a discrepancy in the landing page and ad's content, the visitor will exit the website. Keep your landing pages free from unnecessary items that might divert the user's attention. Include clear and compelling CTAs to direct the visitors about their next step on your website.
3. Failure To Use Ad Extensions
Let's face it; nobody likes to view the ads, especially the textual ones. It is hard to grab the attention of the people by using just the headlines and descriptions. 
It is a huge mistake on the marketer's part to believe that the ad will attract prospects by simply providing headlines and descriptions.
So, does this mean PPC ads are futile?
We don't think so!
Your business can use numerous ad extensions that are easily available to make your ads more engaging and informative.
A business can easily add a website's link, location, price extension, etc., in ads, according to its size and the niche it is operating in.
Hey, don't worry! These extensions are absolutely free and don't put stress on your resources. Use the ad extensions to boost your click-through rates and conversions.
4. Bland And Generic Ad Copy
Ad copies are the most critical element of PPC campaigns. If the ad copy fails to compel the users to visit the website or take other actions, the campaign will fail, and your investment will go to a complete waste.
A creative and compelling ad copy can make your PPC campaign successful by improving the website's click-through rate, conversions, and sales.
 Amateur marketers focus on stuffing the ad with the keywords and not spending sufficient time creating unique and attention-grabbing ad content. Your ad copy should be designed by keeping your targeted audience in mind and not the search engines.
Remember, to make the users visit your website, come up with an excellent ad copy that seals the deal.
Once you have created the ad copy, don't be hasty to run it on the internet. Proofread the ad copy to rectify any grammatical, spelling, or formatting errors. Ad copy with errors will lose its effectiveness and make the business appear unprofessional.
5. Not Tracking Right Metrics
Earlier, we discussed how important planning is to succeed and implement your strategies in the right direction. Now, we will talk about measuring the performance of the ads by using the preset objectives as a yardstick.
Tracking the metrics is essential to understand the performance of the ad and the results generated by it. Getting many clicks on the ads doesn't decide the success or failure of the campaign. For instance, an ad might be getting many clicks because of its copy; however, the conversion rate is the same. It means that the business's conversion rate has not improved by the ad.
Hence, make sure to track the appropriate metrics to ensure that your ad is headed towards generating the desired results. Businesses have to select the right key performance indicators depending upon their campaigns and goals they want to achieve through the paid ads, for instance, boosting sales, increasing sign-ups, getting more traffic on the website, etc.
6. Slow Website
Suppose you have designed a great ad. You have written a creative and compelling copy, and users are attracted to the ad and click on it. Congratulations! You have succeeded in making them click and visit your website or landing page. But what do you think will happen if your website takes forever to load? Will the users have enough time to spare and wait for your website to open? 
Perhaps users will wait in a wonderland. However, in this world? Not a chance. Online users do not have time to wait for a web page to load so they can view it. If your website takes longer than 3 seconds to load, kiss 40% of prospects goodbye.
A slow-loading website can kill your conversions and affect your SEO. The first step to improve the user experience and conversions is to minimize the loading time of your web pages.
PPC ad campaigns will be rendered useless if the visitors exit your website because of the slow loading website. If you are spending a good amount of Google ads, make sure that your website is speedy to keep up with the impatient online users. Or else, you'll be paying for the clicks the ad receives without getting any conversion 
7. Using The Wrong Ad Type 
Google isn't the only platform that offers PPC ad campaigns. Facebook is also a famous platform to run paid ad campaigns. The popular social networking website has a total of 2.85 billion users worldwide, giving marketers a perfect opportunity to promote the brand and products.
Facebook offers a variety of ad types to select from. The multiple ad options can allow the marketer to design a creative and engaging ad depending upon the type of business and products it deals in.
Facebook provides the following options to integrate into the ad:
Images

Videos 

Multiple images in one ad (carousel)

Slideshow, etc.
Make sure to select the one that is ideal for your business and aligns with your marketing goals.
8. Failure To Target The Right Audience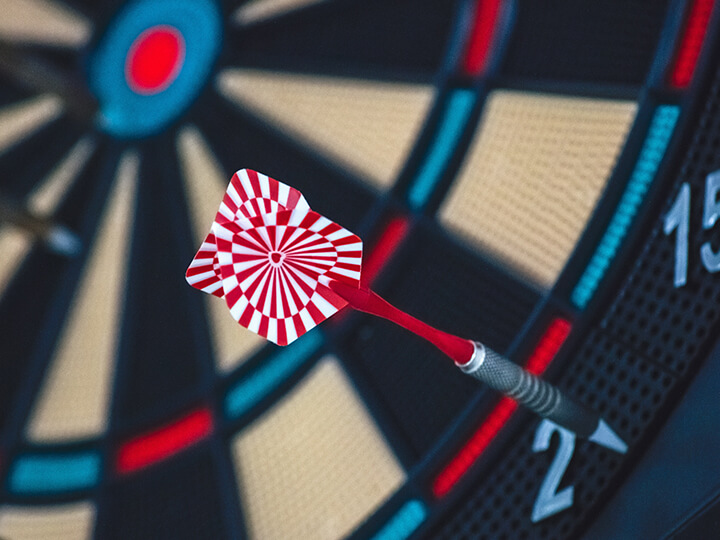 Understanding your audience is crucial to execute an effective and targeted PPC ad campaign. Failure to understand your audience and develop the appropriate ad to target them will make your budget go to the trash. Your ads will not be displayed to the right audience and will be shown to the audience who will not be interested in them. For instance, the ideal buyers for gaming gadgets and accessories will be youngsters and not senior citizens.
Before placing the ad, make sure that you research your prospects to understand their pain points, needs, interests, location, age, etc., to design a highly targeted ad. Moreover, you should also learn their buying preferences and keywords they enter to search for the products
Learn more about your ideal buyers by joining different groups and forums to understand them.
Bonus Tip…
Since you all have been a fantastic audience and read the article with keen interest, here is a little tip for you to avoid the following pitfall and get the most out of your paid campaign.
Most inexperienced marketers think that running plenty of PPC ad campaigns will bring many prospects to the website and boost sales. However, they are gravely mistaken. Running multiple ads will require a considerable budget and create complications and confusion for tracking their performance and budget spent on each advertisement.
Hence, stay away from the idea of running numerous ads at a time. Keep a minimum number of ads to track their performance and budget spent on each.
In A Nutshell
So here you have it!
The mistakes mentioned above are some of the most common paid advertising mistakes that kill the ROI and conversions of the business.
When a business prevents the mistakes discussed above, it will unleash the true potential of the paid ad campaigns and welcome organic traffic and increased sales on the website.
Are you making any of the above-listed errors? If yes, roll up your sleeves and head to the dashboard to make things right, and improve the ROI and conversions.
Author Bio:
Ricky Hayes is the Co-Founder and Head of Marketing at Debutify – free Shopify theme, helping dropshippers build high-converting stores in minutes. He is a passionate entrepreneur running multiple businesses, marketing agencies, and mentoring programs.