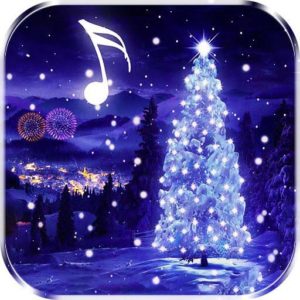 To help you with this, here we bring you some websites and apps to download Christmas wallpapers for your mobile . These options for downloading mobile wallpapers are easy to use and free to give your device the festive look it should be.
With this application , available for Android, you can achieve a pretty Christmas wallpaper for your mobile. It has several designs alluding to these holidays to choose from, as well as the countdown to the arrival of Christmas and the New Year, so you can use it for all the holidays.
You have the option of a live background for further interaction with a sound effect when the center of the screen is touched. The only negative point is that it presents ad units in the background live.
This app has hundreds of models with which you can download Christmas wallpapers for your mobile : the characteristic Christmas tree, Santa Claus, snowman, Christmas gifts, holly leaves and a lot of traditional Christmas colors.
You can also put a free animated background on your mobile to make it more attractive and moving.
This alternative to download Christmas wallpapers for your mobile recreates the perfect Christmas atmosphere that we are looking for these days: a Christmas tree with warm lights in a city with a fireworks show, on a snowy day and with traditional Christmas music. All together to celebrate this magical moment that you can also customize by changing the intensity of the snowfall, the presence of the lights in the tree, music and fireworks if you wish