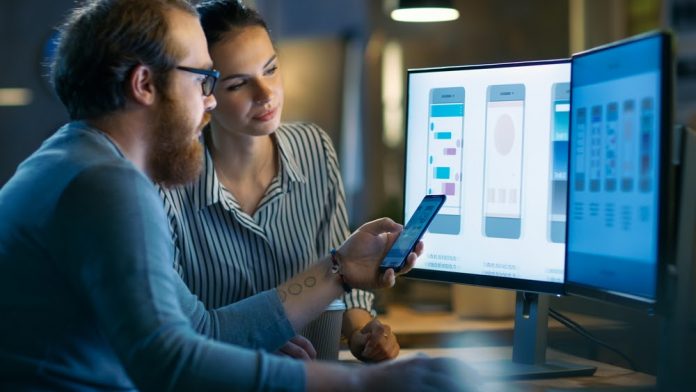 Binary options are one of the common and productive trading options in which an investor receives gain or losses investment when the market fluctuates in assets.
It is a type of fixed-payout option where you have to determine the result from two possibilities and has a lot to do with predictions. Prediction can be either by guesswork or by an educated basis. It is where the tools for binary options come in. Tools that put knowledge and educated predictions into binary options can result in great outcomes. The role of binary options tools is easy: assist the investor get a better understanding of what is going on and what is going to occur on the market.
Tools Idea for Traders
There is a range of trading tools to support traders to improve their likelihood of winning. Of these, probably the most important ones are officially endorsed by the trading platforms themselves. These include close early, rollover features, line tools, news bar, automated binary options trading software robots, and so on, which can be equally beneficial to traders in circumstances where transactions look either positive or negative.
Rollover Tool
The rollover mechanism is perhaps most widely used by those with any knowledge in trading with the concept that it enables the options to expand. Regrettably, this is not a free tool and needs extra spending on top of the initial, which may drive losses far higher than the actual exchange would have taken place. However, for those transactions that still appear to be solid, but are likely to end unfavorably without stretching the options, this tool may turn losses into gains. A fair level of confidence is needed to broaden the trading. But if the conditions for the financial derivatives investment strategy are still valid, this tool can allow crucial versatility in the duration of the trade.
Close Early Tool
It is one of the most valuable tools that is offered by a range of binary options trading platforms. Close early enables binary options to terminate before their pre-agreed period that is extremely effective for investors who fear that their status can turn negative. Early closing costs are a smaller proportion of return based on how long the options have to operate and also where the current price is compared to the strike price. In essence, a near feature will avoid a horrible feeling when positive trading shifts into negative territory immediately before binary options terminate. It can also be used when the trade goes beyond repair, and when the losses of these options are minimized, it allows the trading capital to spend elsewhere.
Financial Calendar 
A financial calendar will inform you when significant documents will be published by governments in different regions. The calendar will also notify you when essential statements will be made. Reports and statements and other events in the financial industry can drive markets. If you exchange reports, you may find this tool useful for preparing entries, and if you do not, you will find it beneficial to avoid reporting periods.
News Bar
News moves the market, and anything that provides instructions to an asset must be a friend of the trader. News influences the thinking of market investors and allows them to shift in a direction. Depending on the news, the traders can either purchase or sell a currency, a product, or a stock. You ought to understand when traders are going to purchase or sell. With this information, you can then configure your financial derivatives trading and enable it to deliver to your goal setting. You can get the news from the premium news providers or the News tab on the traditional trading platforms.
Line Tools
Support and resistance trading is one of the commonly traded methods. It is indeed easy but successful. To be able to distinguish and demarcate support and resistance areas, we must use line methods. The line tool allows an investor to develop a trend line. The trend line is a straight line over at least three price lows (support) or at least three price highs (resistance). By displaying these areas of support and resistance, a trader can efficiently decide when the call/put option is to be exchanged, and when the exchange is to terminate.
Automated Trading Robots
Automated binary options robots are storming the binary options market. The positive part is that if you have a solid approach, you can also get a decent programmer to turn your strategy concept into a fully functioning binary options robot that can exchange the market in a programmed or manual fashion. Different brokers offer various robot software to be used, and once you have created an account, you will be able to access all authorized brokerages for that provider.
Conclusion
With these binary options trading tools, it is essential to dramatically change the perspective for a binary options trading career. Traders are inspired to seek as much as they can to get aware of these tools and use them whenever they can, as they can certainly make a positive difference in their trading performance.