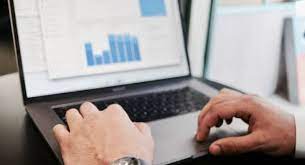 As digital marketers, we are always thinking about things which can affect directly on the nature of online marketing. And among all the things that can have the greatest impact on marketing, what can have the greatest impact on your bottom line? Well, it is none other than artificial intelligence, or AI., to put it simply.
Artificial intelligence is not only about computer programs that can beat the most intelligent human at chess, it's also about the marketing programs that can beat out the most intelligent human at marketing the most successful product or service on earth. Today, A.I. is being used for a variety of tasks in industries ranging from weather prediction to weather change. It's not just about making better decisions in every sphere of life-it's about making better decisions when it comes to marketing. In fact, with the right tools and the right knowledge, artificial intelligence can help improve the status of your online business drastically.
One of the most widely utilized forms of artificial intelligence is the so-called language processing technology. Language processing is an application which uses artificial intelligence to analyze text in a way that it can provide a solution for a particular customer problem. It does this by taking into account various parameters such as spelling, grammar, and punctuation, and then combines all these factors to figure out how best to give the right answers to a particular question, or how to persuade a customer to make a purchase decision in your favor.
language processing
In the world of digital marketing, the application of language processing is used extensively, and the results can be incredibly beneficial. One of the most prominent and powerful applications of this technology is called Natural Language Processing. What makes this application particularly helpful is its capability to analyze and interpret a variety of communication tools including e-mails, instant messages, voice mails, and even tweets from your competitors and other social media outlets. The artificial intelligence engine used in Natural Language Processing will analyze not only the content of each message, but also the syntax and structure of the language, and apply this analysis to the words and sentences within the communication in order to provide relevant solutions to a particular customer problem.
Another application of AI in Digital Marketing is known as voice search.
This new technology allows marketers to analyze customer interactions with their marketing material using natural language processing tools. Voice Search analyzes the various aspects of voice commands, such as when the customer pauses during a sentence, intonations, accent, or geographic location, and then uses this information to analyze how accurately a particular marketing message was delivered. The technology also allows marketers to analyze voice commands in real time using web cams and voice recognition technology.
Social media
Social media is a rapidly growing area of digital marketing due to the ease of communicating with consumers on this platform. However, many digital marketers are finding that using AI in Digital Marketing can be an effective solution to problems that exist within social media, such as voice search. Voice Search analyzes a range of factors, including the speed at which a customer speaks their name, the emotion with which they speak it, and the accent or regional accent that they may use. It then applies this analysis to each post to identify which were not appropriate keywords or topics for a particular message. Once the appropriate keyword phrases or topic areas have been identified, the appropriate content can be quickly placed on each social media site, resulting in higher conversions.
In addition to using AI in Digital Marketing to increase conversions, marketers can use social media in other ways to improve the user experience. For example, using a visual voice recognition (VPR) systems on a social media site can eliminate the need for the customer to verbally type in a name or address. Instead, when a customer searches for a specific topic through the search engines, the system will pre-populate the results page with relevant keywords based on the user's search, making it easy for the user to find relevant pages. This allows them to simply click on a link that is relevant to their search to learn more about the topic.
chat bots
Another use for artificial intelligence in Digital Marketing is through chat bots. Chat bots are artificially intelligent, internet-based robots that offer customer support, customer search results, and other services. Chat bots can be used on Facebook, Twitter, SEO forums, and many other sites. By using a VPR chat bot on any of these sites, the customer will be directed to relevant information rather than searching for the answer to a specific question. This allows the company to focus on other ways to improve the level of customer service and engagement, such as creating an excellent social media presence and investing in language processing technologies.