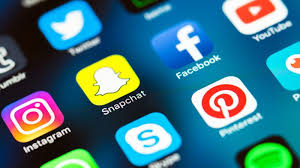 In the digital marketing world there are many trends you should be paying attention to. If you have a business that needs to stay on top of digital trends and developments you will want to find out what they are. You may have a company that is just starting out or you may have a business that is well established and you want to make sure you stay on top of your competition. With the right information you can adjust your marketing campaign to see where you fit in and what you can do to stay there.
The first trend you should pay close attention to is social media. Everyone is doing it right now including big name companies like Google and Facebook. The reason for this is because social media allows your company to reach millions of people at one time. The best thing about it is that the advertising you will get through this platform is very cost efficient. This makes it easier for you to add employees, offices and expand your business without having to spend more money.
The second social media trend you should be paying attention to is online video. The rise of YouTube and other online video sharing sites has made video one of the biggest trends right now. Companies that haven't started promoting their business on this platform may be missing out. This medium of brand building allows you to build trust with your customers by providing useful, humorous and informative content that the public will enjoy.
Social media is not the only option for your business though when it comes to marketing. While it is an important tool, it may not be enough. Your website needs to also offer unique content that will attract viewers and keep them coming back to watch your site so that you can work on the other aspects of your business.
Your digital marketing experts will tell you that content marketing is the most important aspect when it comes to digital marketing. Content marketing involves offering your consumers valuable information related to your company. It could be product updates, news blurbs or just content written in a way that keeps the viewer interested. The most successful content marketing campaigns are creative and entertaining.
In addition to providing content, it's also a good idea to have contests and give them prizes that relate to your brand. Doing this keeps your customers engaged in your business while giving them something to win or use as prizes. It also gives them a reason to come back to your social media pages or website. If they like your page or post you've shared on social media then they might want to come back to see what else you have to offer.
Another key trend that you need to pay attention to is viral marketing. Viral marketing involves using social media websites like Facebook, Twitter or Digg to spread a promotional message to a large audience. Social media marketing can be very effective and it is no wonder why so many businesses are focusing their resources on it. The best viral messages are those that are creative, funny or made especially for your target audience. These will keep your viewers entertained and will encourage them to pass along your promotional message to their friends.
You should definitely take note of these digital marketing trends for 2021 because they're going to be crucial to your success as a business. You have to be on top of technology to stay competitive. The Internet has changed the way we communicate with each other and the only way to adapt is to keep up with it. By utilizing these ideas, you'll be well on your way to being one of the best in your industry.