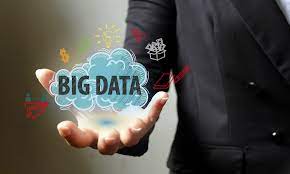 6 Ways Big Data Is Changing Marketing
The recent advances in technology have greatly simplified the process of Big Data analysis. Companies can now communicate across the globe, allowing them to analyze critical customer information and make better marketing decisions. Using the latest tools, marketers can find critical customer information, including their purchasing habits. Marketing can quickly transform into surveillance, since multiple forms of adverts generate data points. It also can lower marketing costs because it's easy to share data points across different teams.
Business intelligence
Data and business intelligence are becoming an integral part of the marketing process. Knowing your customer can help you design better marketing campaigns and identify where to focus your efforts. With a better understanding of your audience, you can target your marketing efforts to increase sales and drive greater returns on investment. Businesses can use business intelligence to measure everything from open rates and click-through rates to the number of visitors to the website and how they found it. By combining this data, you can develop better marketing programs and campaigns, and improve conversions.
While traditional marketing strategies remain effective, BI provides insight into your customers' behaviors, preferences, and demographics. With this information, you can adjust your strategy accordingly. You'll be able to see what works and what doesn't. This data can also help you identify inefficiencies in internal processes. By leveraging business intelligence, you can close these holes in your marketing funnel, improve your customer service, and develop new products. In addition, business intelligence can be used to make better business decisions and improve processes.
Data is the new currency in marketing, and business intelligence is vital to success. With accurate, real-time data, you can optimize your marketing strategy to reach your customers. By analyzing customer data, you can target the right prospects, attract the right customers, and meet your growth goals. Business intelligence also helps you release bottlenecks in your processes, automate tasks, refine processes, and prioritize work. It improves your marketing efforts and boosts your competitive advantage.
The telecoms industry is one of the most valuable environments for business intelligence. This environment requires huge amounts of data, and there's no room for error. Business intelligence tools help telecom providers maintain high quality assurance while ensuring efficient data processing. The insights gained from business intelligence systems can help companies anticipate customer needs and develop new retention strategies. And while business intelligence solutions are essential, they're not the only ones who benefit. Businesses that use business intelligence solutions can improve their profits by making better decisions.
Data is the new currency. It can provide crucial insights into customers' buying habits. For example, data from social networks and online reviews can tell marketers which products are more popular among customers. A well-designed business intelligence program can also help you predict buying habits. These insights help you make better decisions and improve your marketing efforts. If you're ready to take the next step, start building your business intelligence strategy. You can't afford to waste time analyzing old data and making the wrong decisions.
Customer profile data
The power of customer profile data is changing marketing, from the earliest days of online shopping to the latest consumer trends. In fact, 68 percent of customers expect brands to tailor their experiences to meet their needs. With the right data, you can meet these expectations with greater precision. Customer profiles should contain more than just basic demographic information; they should be comprehensive and reflect the ways that your target audience interacts with your brand. Here are some of the ways customer profiles can improve your marketing.
Customer profiling can be used for survey weighting, sampling, and statistical analysis. Companies can even use it to estimate average wealth of a certain region. The exponential growth of digital devices and the explosion of customer profile data are driving the new age of customer profiling. Companies should be transparent about how they gather and use data from their customers. Moreover, they should let them decide if they want to share this information or not.
Consumers give companies data in dozens of ways every day. They browse the company website, engage with the brand on social media, contact customer service, and so on. Every interaction provides an opportunity to capture information about the customer. But it's only useful if the data is accessible. Ideally, customer profile data should be kept in one centralized database, and used as a guide for all communication with customers. Lastly, customer profile data is a great way to improve your marketing and sales, as it provides a clearer picture of the customer.
While using a CRM tool to analyze customer data is a good first step, it can also be time consuming. Using a spreadsheet program like Google Sheets can help you gather the information you need. Unlike text-based reports, most consumers prefer visuals when analyzing data. Colorful charts can also be an effective way to highlight a specific customer's primary pain point. To add an eye-catching chart, simply click on the Insert Chart option in the Spreadsheets toolbar.
Supply chain optimization
Big data refers to the enormous amounts of information generated by companies every day. It can include information from social media, internet-enabled devices, voice recordings, and the continued preservation and logging of structured data. Big data allows companies to gain useful knowledge from massive volumes of information, which can improve supply chain efficiency. By analyzing this data, companies can make better decisions about product inventory and improve visibility across the supply chain.
The power of big data is not limited to improving the supply chain. In fact, it is becoming a fundamental part of marketing strategy today. For example, big data helps in pricing management. Proper knowledge about supplies can significantly influence final product pricing. While labor costs and shipping costs may remain stable over time, they can fluctuate considerably, resulting in significant revenue loss if the wrong supplier is chosen. Using big data to analyze supply chain data can allow organizations to develop sensible average pricing for the various supplies they use, and analyze the value in the wider market. This can help organizations keep prices at a level that meets customer expectations while reducing risks and halt delays.
Using big data to analyze data collected at the point of sale, organizations can assess suppliers' performance based on key performance metrics, such as location, quality of service, and compliance. The ability to monitor supply chain costs and profitability allows companies to prevent bullwhip effects and increase their EBIT to turnover ratio. However, companies should prioritize investing in the areas that will add the most value to their supply chain strategy.
The ability to analyze huge volumes of data will allow organizations to gain a strategic advantage over their competitors. For example, a shoe brand may be losing sales in a certain market because of media attention, but big data will also enable them to pinpoint the problem and make improvements. By harnessing these data, organizations can streamline production, distribution, manufacturing, and development processes. In turn, terabytes of data become mere megabytes, allowing a company to streamline all these processes and improve efficiency.
Algorithmic marketing
The use of machine learning algorithms to determine user characteristics can help marketers predict gender and age more accurately. Using this data, marketers can create an intelligent marketing system and plan actions to meet high-level objectives. In addition, algorithmic marketing brings together disparate siloed data to provide a holistic view of customers. The results can then be used by business partners to make more informed strategic decisions. Algorithmic marketing also uses power-BI to create powerful marketing dashboards that help marketers make better decisions.
Today's algorithms make marketing easier and faster. Search engine algorithms take billions of website matches and decide in milliseconds which ones to rank high. Social media algorithms dictate what posts to display on a user's newsfeed, and video streaming algorithms suggest content based on a user's viewing habits. Algorithmic marketing uses big data to simplify and accelerate sales activities.
Businesses can also predict future demand by looking at historical data. For example, a bookshop retailer may notice that a high percentage of its customers are purchasing school uniforms. This insight could lead to an expansion of their inventory or even a partnership with a school uniform shop. Several companies are working on algorithms to predict consumer behavior based on data sets. This technology can help businesses identify profitable strategies and expand their markets.
Algorithmic marketing helps retailers customize promotions to customers based on their spending habits and preferences. This technology also enables retailers to activate their online base with targeted content and offers. One Asian retailer uses algorithmic marketing to send customized coupons to customers. It takes into account customer profiles, total spending in certain categories, and other factors. The company reduced its reliance on above-the-line couponing and achieved a three-percentage-point lift in same-store sales.