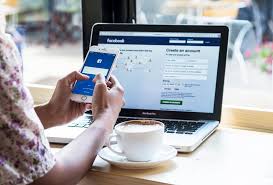 This is an article on six effective ways for increasing Facebook followers in 2021.
The first step to increasing Facebook fans is to analyze your current fan page.
In this day and age, it is important that you understand what makes your page effective or not. You must also determine if you are using Facebook effectively to market your brand.
To do this, examine the layout of your page. Are there too many links to other pages? Do visitors leave comments that seem like spam?
These are all questions you should ask yourself before you put all of your eggs in one basket with your fan page. It is important to know how to optimize your page, but it is equally important to be able to let others know about the page as well. Use Facebook's news feed to post quality content and news about your industry. Make sure you always post at least once a week so you can make room for more fresh information.
Post images that make your page visually appealing.
There are several websites that allow you to upload your images directly to your page. Make sure these are high quality images that have high resolution. Also make it a habit to update your status and post links to interesting articles and blog posts that you have written. This will keep others interested in your business.
Do not get discouraged if there are not many comments on your posts.
Stop focusing on your follower count and think more about the quality of your content. Keep track of those who are commenting on your page. Are they posting positive comments or leaving negative ones? Are they sending you messages that are helpful or directing you away from your business?
Do not let negative feedback affect how you conduct yourself either.
For example, do you respond to complaints promptly and professionally? When customers have negative comments don't delete them right away. Answer their questions. If you delete negative posts because you think they are off-topic turn those comments back around to tell them that you will address their concerns.
Engage your fans. Encourage your friends to "like" your page.
This will make it easier to attract more fans in the future. In order for your page to be successful you must make sure you post quality content and provide your followers with insightful and useful information. By engaging with your fans on a regular basis, you will build a strong relationship with them and they will begin to develop a trust in you which will result in more business.
There are many other effective ways for increasing Facebook followers but you have just learned a few of the most important. Use your imagination and stay focused on your goals. If you put your heart into every post you will be surprised how quickly you build a large group of fans in a short period of time. You can become the best network marketer in no time.
If you aren't already doing this, make it a priority to start creating content that your target audience will value. Provide useful tips, get them excited and keep them coming back for more. The only way to grow your business is to continuously promote yourself and your products.
Post links to your blog and YouTube videos on your status bar.
The more people that see your profile link the more chances of them joining. You may also want to add a link directly to your blog so you can drive more traffic to your site. A video presentation can have the same effect as a blog.
Keep updating your profile and making changes to it as needed. It is vital that you always keep your page current. Your fans will quickly lose interest if you post things once and then forget about them. Make sure you always interact with your fans. Make a post every day or two that has something new to offer.
These are just a few ways for increasing Facebook fans in your business. There are many other techniques you can use. Social media marketing can take your business far if you are willing to put in the time and effort. Combine these suggestions with whatever methods work best for you and your business and you will soon see your page climbing the ranks of the most visited pages on Facebook!