Watching free movies and taking home unforgettable memories are often things that happen in every human life.
Making this more convenient and feeling the sensation every time by watching it where it is needed is the ultimate goal of cinema app creators. 
Each cinema application has its own style of creating a user interface. 
Even if it is an iOS or Android OS platform, there are several applications that help you to watch your favorite movies on your phone.
Top 15 Free Movie Streaming Apps – No Registration Required
In the Google Play Store and in the App Store, there are many and many applications available for movie streaming services and these applications can also be downloaded for free. This review is about to select the best movie app with its user interface specification and mobile friendly nature.
1.YouTube
The most well-known and familiar film app that also has several million followers is YouTube. Many film production companies launch their films in this application and make it official to see them. It is completely free to watch as many times as you want. The best and easiest to use application. It also has the ability to stream quality HD videos. It is very compatible with Android and iOS platforms. For many devices, it is highly recommended by publishers and also comes as a built-in application in the system.
How to block ads on Youtube?

27 Best Ad Blockers for Android
2. Hotstar
Hotstar a highly professionalized and well developed interface that contains a cinema application. They also offer an offline viewing and download service. It is like another one of the best movie apps for Android users to watch updated movies and TV shows. The uniqueness of this application is that you can watch a movie in different languages. The language of interest is completely independent and you can feel the essence of the connection with the language while watching the movies in this application.
3.Google Play Movies & TV
So we all know a lot about Google products and services. They have a separate app for the movie which is Google Play Movies & TV. It is a very special application for buying and renting movies and also for TV shows. You can watch high quality movies in this application. It is updated frequently so you can also watch the recent movies. It is very legal to watch movies in this application, which is compatible with the Android and iOS platform.
4.Jiocinema
A recently developed and well-versed app for watching a movie is Jiocinema. This application is completely free for Jio users who have both iOS and Android platforms. Using a jio account, you can watch a huge number of movies, even on streaming services. You just need less storage. It also has a different collection of free movies. The high mapping of the interface attracts users to go for it. It is very easy to use and there is no need to pay for any additional services all that you get through the jio account.
5.Viewster
If you are lovers of animated films, this is a nostalgic opportunity to fulfill your dream. Viewster is primarily focused on animated movies and television shows. You can watch all the movies at no cost. You can also watch the usual anime, and the latest too. It has an easy to use user interface. The biggest uniqueness of this app is that you don't need to register to watch the movies. You just have to download the application and enjoy the movie.
6.Crackle
Ready fans of Hollywood movies. Film app developers mainly focused on Hollywood movies and related TV shows. Its streaming and movie content are very easy to access and watch. It is very compatible with the iOS and android platforms. Having a large portfolio, this application is the best option for watching movies. To make this application more personalized, you can log in and enjoy it.
7. MovieBox
Movie Box is a collection of highly downloaded and rated movies that is exactly the same version of ShowBox and the iOS app. For android users, it is a piece of cake for them. You can get a large portfolio of movies and TV shows in this application in HD quality. The uniqueness of this movie app is its proper and sequential update. This movie app also has a streaming service so you can select the location from which you want to stream the content.
8.Crunchyroll
Crunchyroll is a complete power pack of high quality animated movies and series. This movie app is available for free access to many movies. These movie app developers keep updating content, so you can get an updated movie here. But you can only see it if you are a user of the premium version. It is very compatible with all Android, iOS, Windows, Xbox One and PlayStation consoles.
9.Snagfilms

As the name suggests the Snagfilms movie app has over 5000 movies with the highly assigned genre. The uniqueness of this movie is completely free to download and use. The main goal of this movie app is to provide high quality movies, but they also offer documentaries and TV shows to attract people with different perspectives. The main genres like action, adventure, comedy, romance, animation and so on. They are kept updated on a monthly basis.
10.Terrarium TV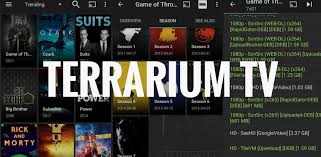 The best movie app for androids is Terrarium TV. It is selected by user review and comment. It has a ton of movies and TV shows that you can download to your mobile device's storage. Streaming is also available, for travelers you can download the movie and watch it without a buffer. Well organized interface to know the profile of the movie, details, ratings and more.
Final words
Here we come to the end and you can easily choose the best one to have fun. The details mentioned above will give you a clear idea to choose the best one. The precise list is given below.
HD movie

Jiocinema

Snagfilms

Viewfinder

Youtube

Hotstar

Crunchyroll

Terrarium TV

Movie box

Playbox HD

Bobby movie

TeaTV

Amazon prime

Netflix

Crunch

Google Play Movies & TV

Voot

Popcorn time